Films that will bring you hope and capture joy in these difficult times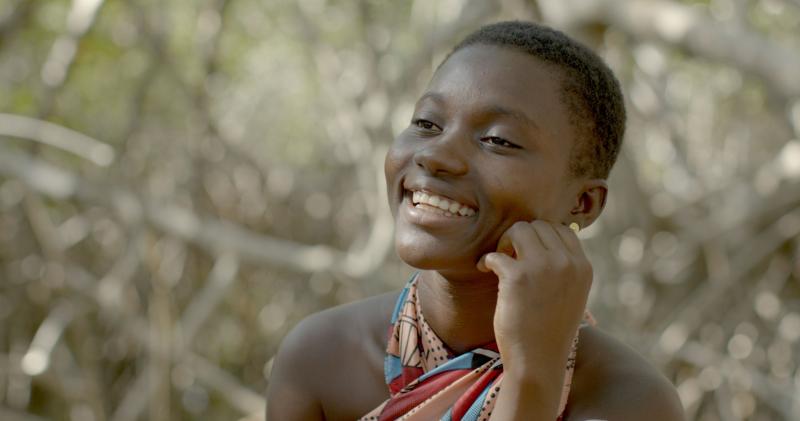 Film Category
We're not always in the mood to watch documentaries that expose grave violations of human rights. Sometimes we just want a glimmer of hope that not everything's so dark. We're all capable of making the world a better place, we just have to learn to believe in ourselves. And with that, we're pleased to announce our latest curated selection of feel-good films that will make you feel hopeful and give you the moral support you need.
Our first pick is the documentary Skál. The film, which features gorgeous shots of the great Scandinavian outdoors and explores themes of love, spirituality, and the courage to reject conventional norms, was shot and directed by Danish duo Cecilia Debell and Maria Tórgard. Together, they document the story of a young woman by the name of Dania, who moves away from her religious-fanatic, Christian family to the big city where she shares a place with hip-hop artist Trygvi and writes poems. Her poetry helps her find herself and discover where she fits in the middle of two different worlds that both feel like home.
How does a child who has yet to be bound by the social and gender roles of adulthood see the world? The film Gabi, Between Ages 8 and 13 takes a close look at precisely just that. Gabi likes soccer, sweets, and computer games, and she also gets her hair cut short. She doesn't really fit in with the boys or the girls in her class, but she always stays true to herself, even when under peer pressure. And the older she gets, the more everyone feels they need to label her. Gabi is an inspiration for each and every one of us to find the courage to be who we truly feel.
The untamed Norwegian wilderness littered with garbage and plastic is probably enough to make anyone upset. But we might be happy to know that there's something we can do about it. In The North Drift, director Steffen Krones embarks on a remarkable experiment: in Dresden, Germany, he releases a plastic bottle into the Elbe River and uses GPS to track where it goes. The experiment slowly evolves into a full-blown scientific project complete with engineers, oceanographers, and public participation.
In the film Under Tomorrow's Sky, the Dutch architect and urban planner Winy Maas once again takes us to different places around the world where architecture is met with a fast-changing society. With the world population expected to increase by several billion over the next few decades, planning how people can live comfortably in urban environments will require a lot of optimism and energy. Fortunately for Winy, he's got plenty of both and can therefore embark on some truly bold and visionary projects. How impressive, innovative, and economical is the architecture that's being built today to meet the challenges of tomorrow?
One World will also feature the film Aya, which was screened at last year's Cannes Film Festival. The main protagonist, a young girl from an island in Côte d 'Ivoire, grows up knowing full well that her island is sinking due to rising sea levels and climate change. Despite fears from her mother and members of the community, Aya doesn't want to leave her home behind. When asked who she would want to be if she could be anyone she wanted, she simply answers: herself.
You can look forward to these films and more beginning March 21st and in Prague beginning March 23rd. The entire festival program can be found HERE.