The Journeys of Freedom category will show the struggle for freedom in both Belarus and Hong Kong
The theme of this year's One World Festival, "Roads to Freedom", also reflects this year's main thematic category of the same name. It will show documentaries from countries with undemocratic regimes and areas where minority rights are being suppressed. These films cast a spotlight on the important social upheavals that are currently taking place in these countries and give the people who are forced to deal with them a voice.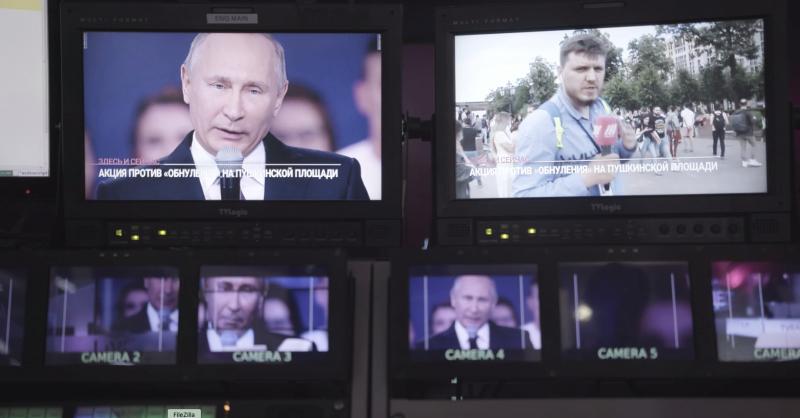 Film Category
One such film is that of Russian director and producer Vera Krichevskaya entitled F@ck This Job. It takes viewers behind the scenes of the only independent television station in Russia, Dožď; and through its founder and main protagonist, Natalya Sindeyeva, it shows the effects of Putin's government on Russian media outlets. The film Voice by Director Nadzeya Zaitsava captures how a person's life can be turned upside down after they join anti-government protests in Belarus. The personal confession of a young woman who underwent interrogation, detention, and eventually an unimaginable escape from the country, shows the current events in Lukashenko's Belarus in an intimate light. Anti-government protests are also captured in When a City Rises, a documentary by a team of Hong Kong directors. Through the stories of five young people, the film records the dramatic course of events that played out in 2019 and 2020 when university students protested en masse for freedom and democracy in Hong Kong. After the 9/11 terrorist attacks, directors Phil Grabsky and Shoaib Sharifi began watching seven-year-old Mira, who lives with his family in a cave in central Afghanistan. Through a unique personal story, they managed to capture important moments and developments in this fascinating country between 2001 and 2021 in their film My Childhood, My Country: 20 Years in Afghanistan.