Special thanks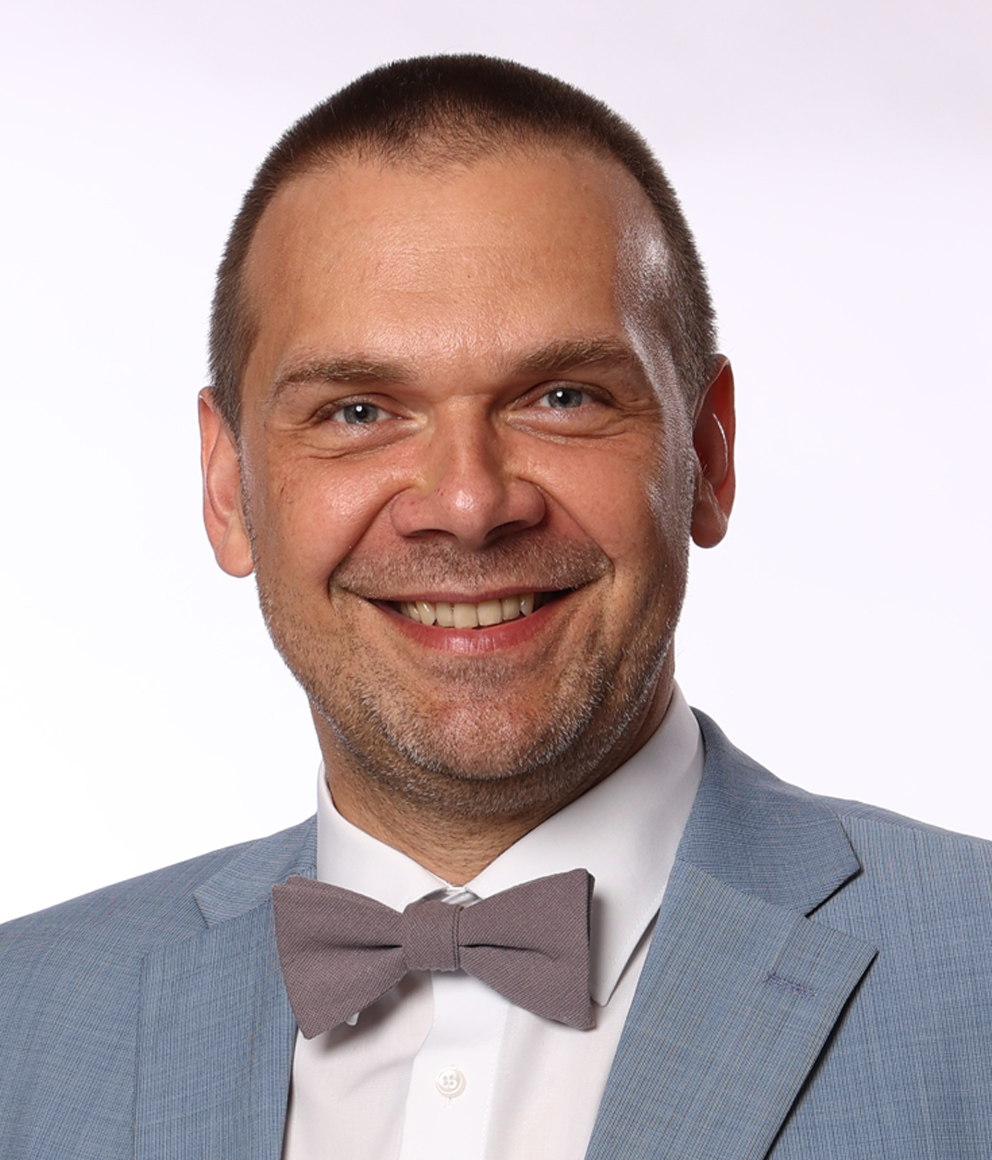 Martin Baxa
Minister of Culture
This year, the One World Festival will celebrate the twenty-fifth anniversary of its presence on the map of events that are crucial for a diverse cultural life as well as a healthy civil society. These days filled with a selection of human rights documentaries from around the globe have the power to change our world from its very foundations thanks to the insight, perspectives, and experiences they communicate. Thanks to confrontations. Thanks to personal engagement. Discussions with filmmakers, protagonists, and human rights defenders comprise an integral part of the programme, which is just as indispensable as the section designed for pupils and students. The festival is also exceptional because of the way it is decentralised and distributed throughout the regions. On the occasion of the One World Festival's twenty-fifth anniversary, I wish it continued goodwill, insight, empathy, and sharing. And of course, a large number of us, its faithful audience members!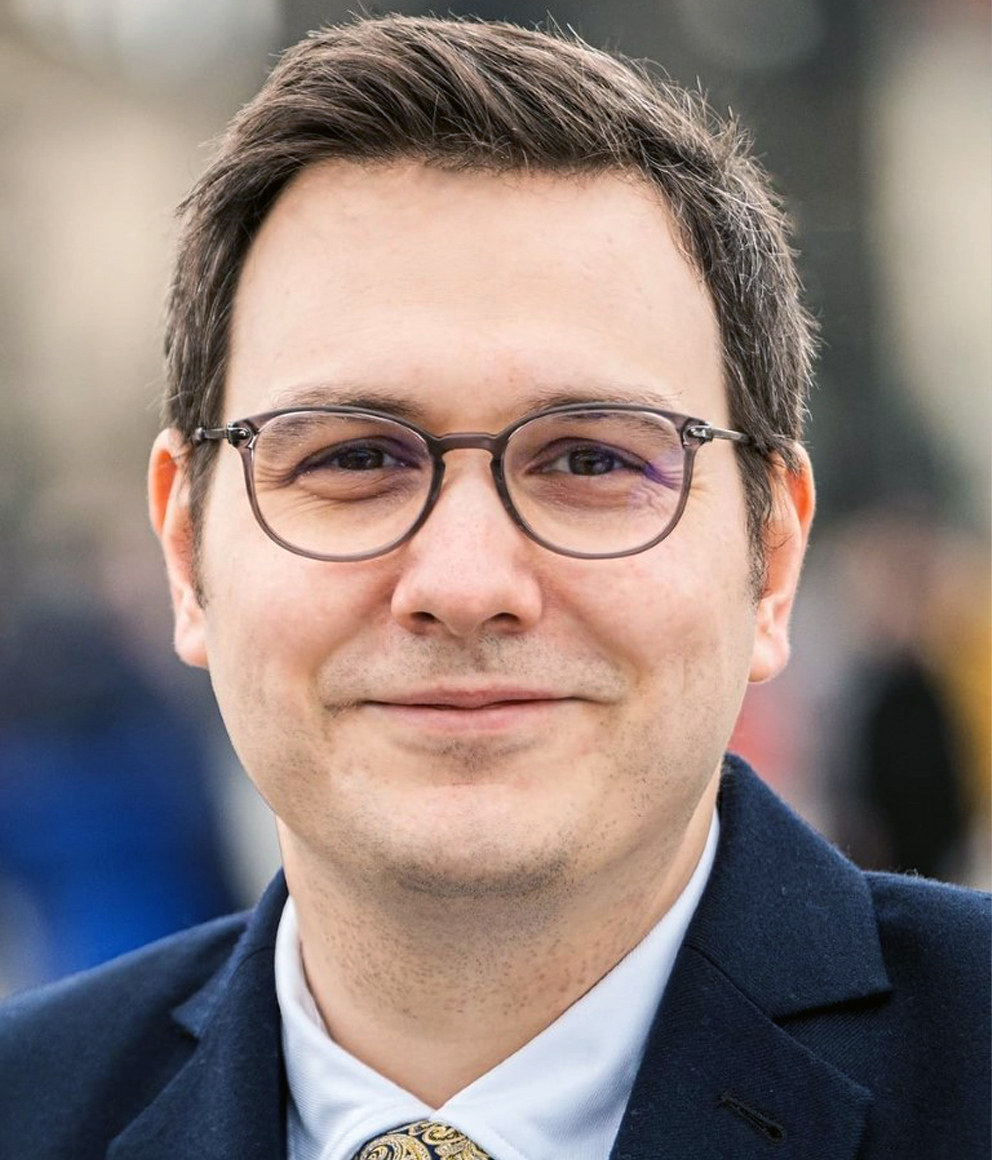 Jan Lipavský
Minister of Foreign Affairs
It is an honour to be the patron of the One World Film Festival, which will take place from the 22nd of March to 2nd of April 2023 in Prague and more than twenty other cities in the Czech Republic and in Brussels at the end of April 2023. The festival has become a tradition by now. For two decades it has been encouraging not only the Czech but also the world public to protect human dignity and respect for human rights, which have been one of the main priorities of Czech foreign policy since the time of Václav Havel. This exceptionally meritorious task, which the festival fulfills so successfully, was also one of the reasons why I decided to award Šimon Pánek, co-founder and executive director of People in Need, with the Medal for Merit for Diplomacy this year. I believe that this year's festival will also attract the attention of a large audience and I would like to wish festival visitors many unique experiences and encounters.
Poděkování
Jan Lipavský – Minister of Foreign Affairs of the Czech Republic 
Martin Baxa – Minister of Culture of the Czech Republic 
Zdeněk Hřib – Mayor of the City of Prague 
Ministry of Culture of the Czech Republic – Artuš Rejent, Klára Málková 
Abakus Foundation – Jarmila Baudišová, Milada Kučerová, Libuše Tomolová, Irena Setikovská, 
Kateřina Hálová, Kateřina Kotasová 
State Cinematography Fund – Helena Bezděk Fraňková, Soňa Košťálková 
City of Prague – Hana Třeštíková, Jiří Sulženko, Lenka Svobodová Grossová 
Creative Europe – MEDIA – Vlaďka Chytilová 
European Parliament – Ivan Mikulic 
Wildling Shoes – Maaike Tiedge, Barbora Nikolaus 
A Better School for Everyone 
TECHNICAL AND VIRTUAL REALITY PARTNER 
ALZA – Lucie Holubová Krajcová, Radek Jareš 
Prozeta – David Čermák, Ľuboš Uher, Tomáš Vyšinský  
LMC – Tomáš Ervín Dombrovský 
TNT – Michaela Fořtová, Kateřina Kašparová 
TCC Online – Jan Šeliga, Marcela Suková 
AZ Translations, s.r.o. – Andrea Svobodová, Lenka Jiroutová  
SÁRA, s. r. o.  – Roman Pružinec 
Institute of Documentary Film – Zdeněk Blaha, Anna Kaslová, Veronika Dvořáčková, Veronika Zýková, Ariane Semrádová 
EMBASSIES AND CULTURAL INSTITUTIONS 
Embassy of the United States – Chargé d'affaires Jennifer Bachus, Tomáš Knaibl, Helena Vágnerová 
Embassy of the Netherlands – HE Daan F. Huisinga, Kateřina Procházková, František Paďour 
Embassy of Denmark, Ministry of Culture of Denmark, Ministry of Foreign Affairs of Denmark – HE Søren Kelstrup, Veronika Trojanová 
Embassy of Canada to Czech Republic – HE Ayesha Patricia Rekhi, Kim Cowan, Michael Vlček 
The Dagmar and Václav Havel Foundation VIZE 97 – Jakub Doležal 
Goethe-Institut Prag – Angelika Ridder, Klára Arpa 
Representation of the Flemish Community of Belgium in the Czech Republic – Koen Haverbeke, Andrea Bednářová   
French Institute – Stanislas Mrozek, Sarah Doignon, Anna Mitéran 
Austrian Cultural Forum in Prague – Andreas Schmidinger, Sarah Polewsky 
UNHCR – United Nations High Commissioner for Refugees – Petra Levrincová, Soňa Rysová 
Embassy of Sweden – HE Frederik Jörgensen, Martin Severýn 
Italian Cultural Institute Prague – Alberta Lai 
Heinrich-Böll-Stiftung Prague – Adéla Jurečková, Žaneta Gregorová 
Embassy of Norway in Prague and EHP and Norway Funds – Robert Kvile, Helena Ganická 
Embassy of the Swiss Confederation – HE Philippe Guex, Eva Lockl 
Czech Television – Petr Dvořák, Jana Kozojedová 
Czech Radio – René Zavoral, Andrea Filičková, Monika Fenclová 
Aktuálně.cz – Pavla Majerová, Josef Pazderka 
Radio 1 – Lenka Wienerová, Jana Byzoňová 
Voxpot – Vojtěch Boháč, Viktorie Aldabagh 
A2 kulturní čtrnáctideník a A2larm.cz – Kristýna Břečková 
DOK.REVUE – Zuzana Kopáčová, Kamila Boháčová 
Fullmoon – Michal Pařízek 
Heroine – Anna Urbanová, Eva Dragulová 
Sedmá generace – Simona Horká 
Nový Prostor – Monika Veselá 
Radio Free Europe / Radio Liberty – Jana Hokuvová 
Current Media – Daniel Horák  
SUPPORT FOR ONE WORLD IN SCHOOLS 
Contributors to the Better Schools for All collection  
Jan Barta, Dušan Šenkypl, David Holý 
ONE WORLD IN BRUSSELS – AUSPICES 
Edita Hrdá – Permanent Representative of the Czech Republic to the EU 
SUPPORT FOR ONE WORLD IN BRUSSELS 
Permanent Representation of the Czech Republic to the EU – Edita Hrdá, Blanka Soušková 
Czech Centre in Brussels – Jitka Pánek Jurková, Eva Petráková, Daniela Vervloet 
Czech Ministry of Foreign Affairs – Pavel Hrnčíř 
European Parliament: Human Rights Action Unit – Stefan Krauss
Delegation of Prague to the EU – Lucie Čadilová
Bozar – Centre for Fine Arts – Juliette Duret 
Human Rights and Democracy Network – Catherine Absalom
Norwegian Embassy in Brussels – Lise Leifsdatter Træland
House of European History – Teodora Bratu
United Nations Regional Information Centre (UNRIC) – Karen Davies
South Moravian Region – Vendula Nováčková 
Creative Campaign – Studio Matyáše Trnky  
Art Director, Jingle – Matyáš Trnka  
DTP and graphic design – Šimon Bečvář 
Sound + mix – Viktor Ekrt  
Awards design and production – Tomáš Skála 
Atlas Cinema – Ondřej Trantina, Kryštof Mašek 
Bio OKO Cinema – David Beránek, Hedvika Maternová 
Evald Cinema – Ondřej Trantina, Kryštof Mašek, Miroslav Ráž 
Ponrepo Cinema – David Havas, Petr Soukup 
Lucerna Cinema – Bedřich Němec, Filip Schauer 
Municipal Library Prague – Vít Zapletal 
Světozor Cinema – Prokop Jeníček, Marian Plieštik 
Active Travel – Jiří Reinberger 
BBCidre – Pavel Brabec, Radim Burkoň 
Czech Centres – Anna Hrabáčková, Anna Puklová, Alena Kopečná 
Langhans – People in Need Centre – Mária Holbová 
Orbix – Jan Kaška, Veronika Holečková 
AV kongres, s. r. o. – Antonín Vrba 
Joinmusic, s. r. o. – Michal Glončák 
Pohoda, o. p. s., Bílá vrána Café – Bára Chomátová 
Green Decor – Ivana Kopřivová
Respilon – Jana Zimová
Sokino – Viera Kotulánová 
Nobilis Tilia, s. r. o. – Alexandra Zrubecká 
Česká síťovka – Kristina Nováková 
Mýdlovar – Kateřina Almqvist 
Lemniskáta – Vlasta Urbanová 
Party nábytek – Eva Havlíková 
Vinohradský pivovar – Jitka Froydová 
JCDecaux – František Vošáhlík 
Big Media – Radka Entlichová 
RailReklam – Petra Hanáčková 
Plus Production – Jaroslav Černoch 
Charles University – Matěj Bouček, Barbora Buřičová, Markéta Dušková, Anna Jaklová, Kateřina Janovská, Eva Kokešová, Ladislav Lašek, Kateřina Palčová, Tereza Šindelářová, Kateřina Tourková 
FAMU – Andrea Slováková, Alice Růžičková 
Soundsquare – Pavel Rejholec, Radim Janeš, Peter Hilčanský, Jakub Sláma, Anna Agáta Denzenová, Kryštof Kříček, Lukáš Marval a Alice Hurychová 
Biofilms – Klára Votrubová 
Ježkovy voči – Pavlína Michalová 
On Lemon – Martin Špetlík, Ondřej Kudrna, David Mareček 
Kattypop – Kateřina Poprachová 
Hrdina a dcera – Iveta Mazanec Hrdinová 
Kousky světa – Jaroslav Bartoš 
SONS ČR, z.s. – Jan Šnyrych, Jiří Fenz, Jana Smolná 
Deaf Friendly – Kateřina Pešková, Petr Vysuček, Marie Mašláňová 
Institute of Deaf Studies, Charles University – Naďa Hynková Dingová 
Audio description – Marek Salaba, Luboš Krapka, Zuzana Stivínová 
Studio Pokrok – Stanislava Turková, Michal Páleníček
THANKS TO THE FOLLOWING PEOPLE AND ORGANIZATIONS FOR MAKING THE FESTIVAL A SUCCESS 
Association of Czech Film Festivals 
Human Rights Film Network 
and all of our volunteers!