One World to present films on the Russian opposition.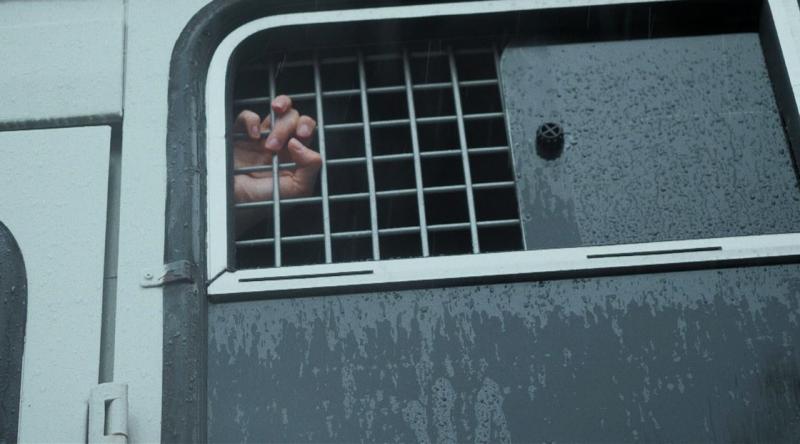 News
Putin's regime has for a long time now not only suppressed any form of criticism in Russia, but also any attempts at truthful news coverage that seeks to present the facts rather than simply parrot pro-regime narratives and propaganda. For more than a decade, one of the leading figures of Russian opposition has been Alexei Navalny, who has been exposing corruption and human rights violations by the Kremlin. He has been persecuted, attacked and detained for it many times, but has also been awarded the Sakharov Prize for Freedom of Thought by the European Parliament. And he is not alone: there are far more anti-Kremlin activists inside and outside Russia. Take a look with us into other stories of courage and resistance - throught documentary films in this year's One World programme, we offer a closer look behind the scenes of the opposition against Kremlin.
Accepting the prize in Navalny's name, his daughter Daria Navalnaya stated: "When I wrote to my dad and asked: 'What exactly do you want me to say in the speech from your point of view?' he answered: Say that no one can dare to equate Russia to Putin's regime." And this is also what a number of films at One World talk show.  
Before the festival starts on Monday, March 7th, you can attend a benefit screening of the documentary No Obvious Signs, which we're organising together with the Institute of Documentary Film. Proceeds from the event will be donated to help Ukrainian documentary filmmakers. And on Wednesday, March 9th, in collaboration with Aerofilms, we're organising a screening of Putin's Witnesses, which will support the SOS Ukraine fundraiser. 
We've also organised a way to screen select documentaries on Ukraine via the Promítej i Ty (ENG: You Can Screen Too) platform beginning on Monday. 
"War is when people start shooting and other people shoot back at them," explains a young boy in the film The Earth Is Blue as an Orange, which is set in eastern Ukraine where in 2014 the war on Donbas broke out. The 2020 documentary by Ukrainian director Iryna Cilyk is one of many you'll find available to watch next week on the Promítej i Ty platform, which allows you to screen films for your friends or for the general public legally and free of charge. Along with the film No Obvious Signs, which follows the story of Oksana Yakubova, a woman soldier who suffers from post-traumatic stress disorder (PTSD) after returning from war and who struggles to readjust to normal life after the horrors she has experienced, The Earth is Blue as an Orange will be available to screen on Promítej i Ty for the next two months. If you want to help people out in Ukraine, please consider organising a screening and ask viewers in attendance to contribute to People in Need's SOS Ukraine fundraiser.
For the actual festival programme itself, we've selected two films that explore Russian opposition voices and how difficult it is for them to be heard in modern-day Russia. In the film, F@ck this Job, viewers will have the chance to meet Natalya (Natasha) Sindeyeva, one of the prominent opposition figures and founder of the only independent television station in Russia, TV Dozhd (TV Rain). The film's director, Vera Krichevskaya — a documentary filmmaker and also a co-founder of TV Dozhd — takes us back to the TV station's humble beginnings and to their initial idea of creating a positive lifestyle channel in Russia, which gradually evolves into a very closely monitored and eventually banned channel altogether. Natasha, originally an unbridled queen of parties and Russian socialite, slowly becomes one of the Kremlin's worst nightmares in just a matter of years after she increasingly seeks to expose the truth to their lies on her TV station.   
The Case, Nina Guseva's debut feature film, presents another courageous and peculiar woman: Russian lawyer Marija Ejsmont, who helps political activists and people detained in Russia at anti-regime protests. What's at risk for those who dare to defy Putin and what can a single fearless lawyer do for their safety?
We all want this terrifying conflict in Ukraine to deescalate and end so that people who've been forced to flee can return to their homes and try to rebuild their lives. Thanks to your tremendous support and solidarity, we've managed to raise one billion CZK in humanitarian aid so far. Thank you for joining us in helping out the cause.