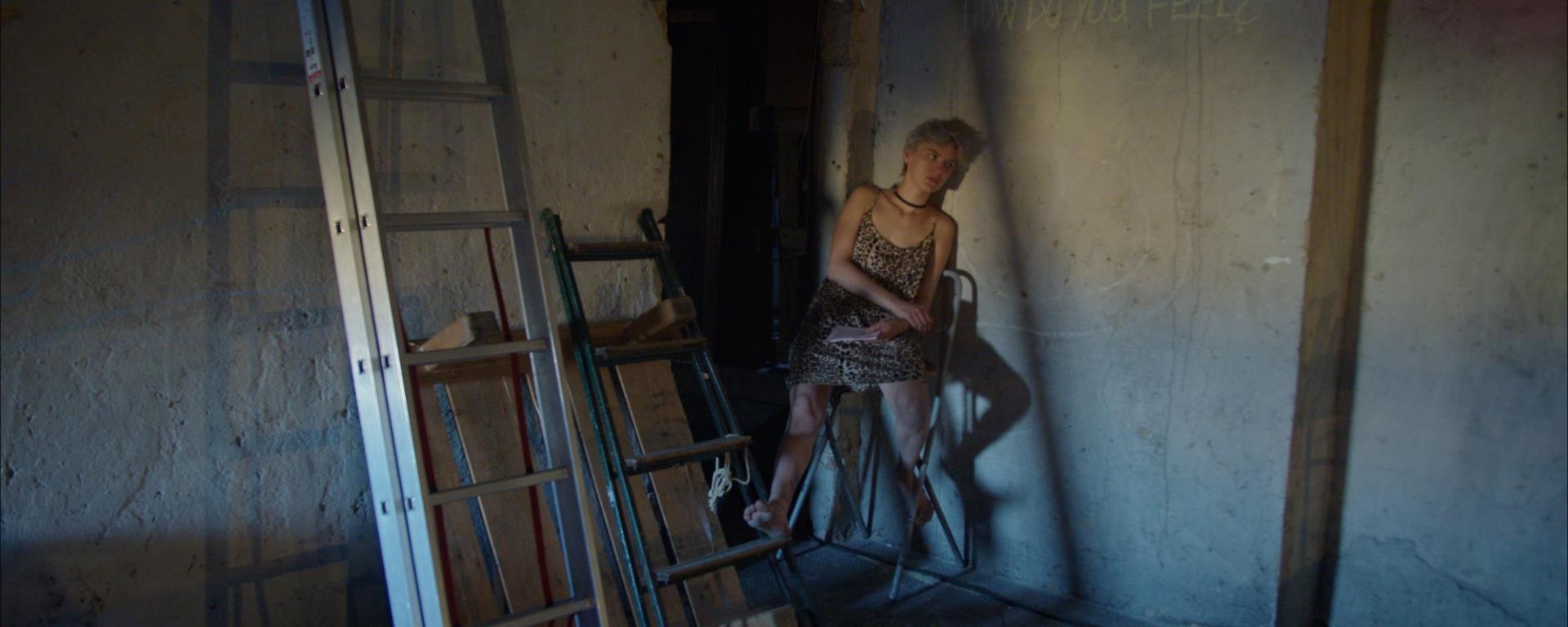 Screenings
Praha
Atlas – small hall, Sokolovská 371/1, Praha 8

Discussion
Mikoláš Arsenjev, Director


Tickets
Praha
Ponrepo Cinema, Bartolomějská 11, Praha 1

Discussion
Mikoláš Arsenjev, Director
Václav Sklenář, Cofounder of Nahlas Initiative
Viktorie Varvařovská, To po tom
Kristýna Benešová, Lawyer and cofounder of Bez trestu


Tickets
Praha
Prague Municipal Library – small hall, Mariánské nám. 1, Praha 1

Discussion
Petr Pavlík, Ombudsman from the Technical University in Liberec
Pavlína Morganová, Founder of the Anti-Discrimination Platform


Tickets
About the film
The film is an intimate portrait of Marie-Luisa Purkrábková, co-founder of You Don't! Have to Endure It, which draws attention to sexual harassment and abuse of power in Czech art schools.
For years, the rampant sexism and bullying that exist behind the walls of many Czech universities have escaped media attention. In 2021, Marie-Luisa Purkrábková decided to speak out about toxic university relationships. She invited her DAMU (Faculty of Performing Arts) classmates to do the same. As the co-founder of the feminist initiative You Don't! Have to Endure It, she has become the voice of a humiliated student body for many. In this documentary, she shares the joy of her small successes as well as her doubts regarding how long she can face the pressure of such a responsible role. Scenes from her private life and public appearances create a portrait of a woman who clearly understands that even when pushing for far-reaching changes, one cannot afford to ignore one's own health.
Title
After the Silence Was Broken
Original Title
Po prolomení ticha
Original Language
Czech
Subtitles
English, Czech
Premiéra
World premiere
Year of Production
2022
Country of Origin
Czech Republic
Length
50 min.
Tags
Children and Youth, Health, Women's rights, Europe

Director
Mikoláš Arsenjev
After the Silence Was Broken