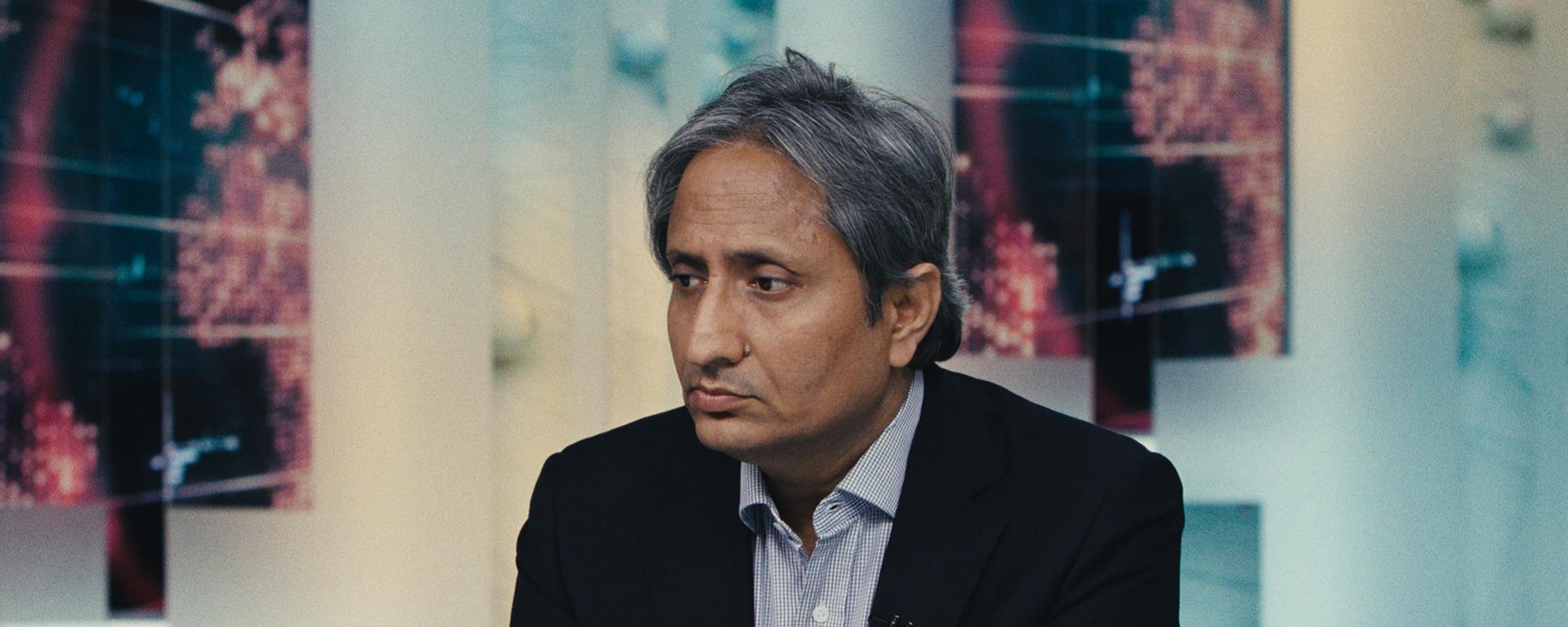 Films > Right to Know
While We Watched
(Namaskar! Main Ravish Kumar)
Screenings
Praha
Prague Municipal Library – small hall, Mariánské nám. 1, Praha 1

Discussion
Zdeněk Štipl, Indologist


Tickets
Praha
Světozor Cinema – large hall, Vodičkova 41, Praha 1

Discussion
Chitralekha, Professor of JNU, University in Delhi


Tickets
Praha
Atlas – small hall, Sokolovská 371/1, Praha 8
Tickets
About the film
Nationalism is on the rise in India. Journalists who talk about the people's problems and ask tough questions of the powerful are under increasing pressure from the government and its propaganda. TV reporter Ravish Kumar is one of them.
At the end of Prime Minister Narendra Modi's first term, few independent media outlets remain in India. While the pro-government ones nurture divisions in society and incite violence and war, Ravish, a former editor of NDTV India, seeks the truth behind the veil of ideology and national propaganda. But for how long and at what price is it still possible to carry out honest journalism? This award-winning documentary captures Ravish's efforts, exceptional courage and perseverance day after day. The journalist keeps working despite death threats and public condemnation, remaining a spark of light in dark and disturbing times.
Title
While We Watched
Original Title
Namaskar! Main Ravish Kumar
Original Language
English, Hindi
Subtitles
English, Czech
Premiéra
Czech premiere
Year of Production
2022
Country of Origin
UK
Length
94 min.
Tags
Work, Media, Asia

Director
Vinay Shukla
Bureaucracy Sonata (2011) An Insignificant Man (2016) While We Watched (2022)
While We Watched