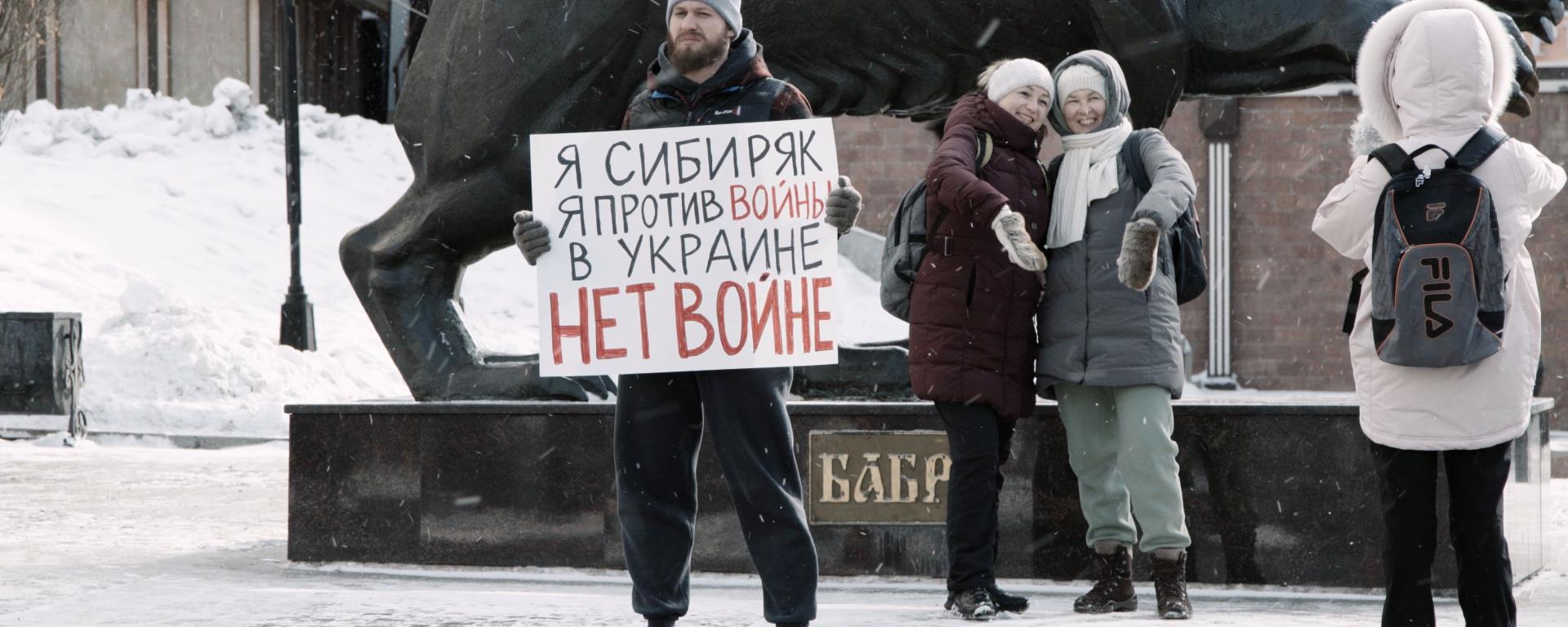 Films > Social Media
Absconded – Young Russians on the Run
(Abgetaucht – Junge Russen auf der Flucht)
Screenings
Plzeň
Library – Polan's hall, Bedřicha Smetany 13, Plzeň
Brno
University Cinema Scala, Moravské náměstí 3, Brno
tickets
Praha
Bio Oko, Františka Křížka 460/15, Praha 7

Discussion
Ann Winzer, Director


Tickets
Opava
Klub Art, Ostrožná 46 (vstup z ul. Beethovenova), Opava
Brno
Kino Art (Small screening hall), Cihlářská 19, Brno
tickets
Znojmo
Kino Svět, Havlíčkova 968/7, Znojmo
Olomouc
Art Rubikon, Dobnerova 1375/24a, Olomouc
Rožnov pod Radhoštěm
KinoKavárna Vrátnice, 1. máje 1000, Rožnov pod Radhoštěm
Ostrava
Minikino, Kostelní 2572/3, Ostrava
Praha
Světozor Cinema – large hall, Vodičkova 41, Praha 1

Discussion
Makar Diakonov, Every Human Being


Tickets
Olomouc
CMTF Hall, Univerzitní 244/22, Olomouc
Roztoky u Prahy
Vratislavka café, Kroupka 38, Roztoky
tickets
Police nad Metují
Kolárovo divadlo, Jiráskova 151, Police nad Metují
Mladá Boleslav
Kavárna V břiše velryby, Nám. Míru 1387 (Havelský park), Mladá Boleslav
About the film
Egor lives in Irkutsk, Russia, loves ice diving, and is an active proponent of conserving Siberian nature on social media. But with the Russian invasion of Ukraine, his life will change radically.
What was it like in Russia during the first days after the invasion of Ukraine? What happens to those who express disagreement with the current situation? While Egor takes a stand against the war, Putin's regime imposes severe punishments for any form of resistance. Egor's thousands of followers on social media give him a platform to speak, but this also places him in the crosshairs of the security forces. The only alternative to prison seems to be to flee the country. Egor's story is of a Russian citizen caught in a system that employs ingenious means to silence the truth. It shows the second front of the Russian war: in addition to the Ukrainian one, there is also the fight against its own citizens who will not readily submit to the regime's arbitrary rule.
Title
Absconded – Young Russians on the Run
Original Title
Abgetaucht – Junge Russen auf der Flucht
Original Language
Russian
Subtitles
English, Czech
Premiéra
Czech premiere
Year of Production
2022
Country of Origin
Germany
Length
53 min.
Tags
Children and Youth, Dictatorships, Missuse of Power

Director
Ann Winzer
Absconded – Young Russians on the Run