Films > Right to Know
You Have to Be Here to Believe
(Itt kell lenned, hogy elhidd)
Screenings
Praha
Atlas – small hall, Sokolovská 371/1, Praha 8
Tickets
Plzeň
Moving Station, Koperníkova 574/56, Plzeň
Praha
Světozor Cinema – small hall, Vodičkova 41, Praha 1

Discussion
Polina Georgescu, Director


Tickets
Brno
Kino Art, Cihlářská 19, Brno
tickets
Praha
Atlas – large hall, Sokolovská 371/1, Praha 8

Discussion
Luca Dudits, Protagonist
Dávid Vig, Protagonist


Tickets
Olomouc
Muzeum moderního umění (Besední sál), Denisova 824 /47, Olomouc
About the film
The Hungarian government has a long history of discriminating against LGBTQ+ people. In the face of this situation, a group of human rights activists has organized an unprecedented campaign to protect their rights.
Under the pretext of protecting children, Prime Minister Viktor Orbán called a referendum in the summer of 2021 to support a law restricting sex education in schools and the presence of LGBTQ+ people in public spaces. But the real goal was to sow fear and further curtail human rights. A group of activists from Amnesty International Hungary and the Háttér Society decided to draw attention to the true nature of the referendum and convince their fellow citizens to boycott the vote by casting an invalid ballot. This medium-length film by director Polina Georgescu depicts the campaign in the final weeks before the vote. Whatever the outcome of this battle, Hungary remains a country that systematically denies vulnerable populations their rights.
Title
You Have to Be Here to Believe
Original Title
Itt kell lenned, hogy elhidd
Original Language
English, Hungarian
Subtitles
English, Czech
Premiéra
European premiere
Year of Production
2022
Country of Origin
Hungary, Germany
Length
50 min.
Tags
LGBTQ+, Justice, Europe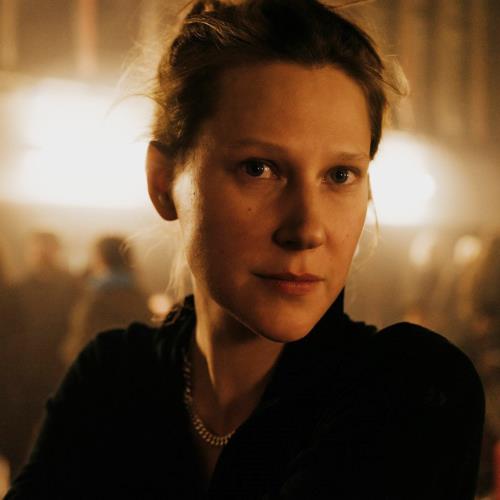 Director
Polina Georgescu
You Have to Be Here to Believe