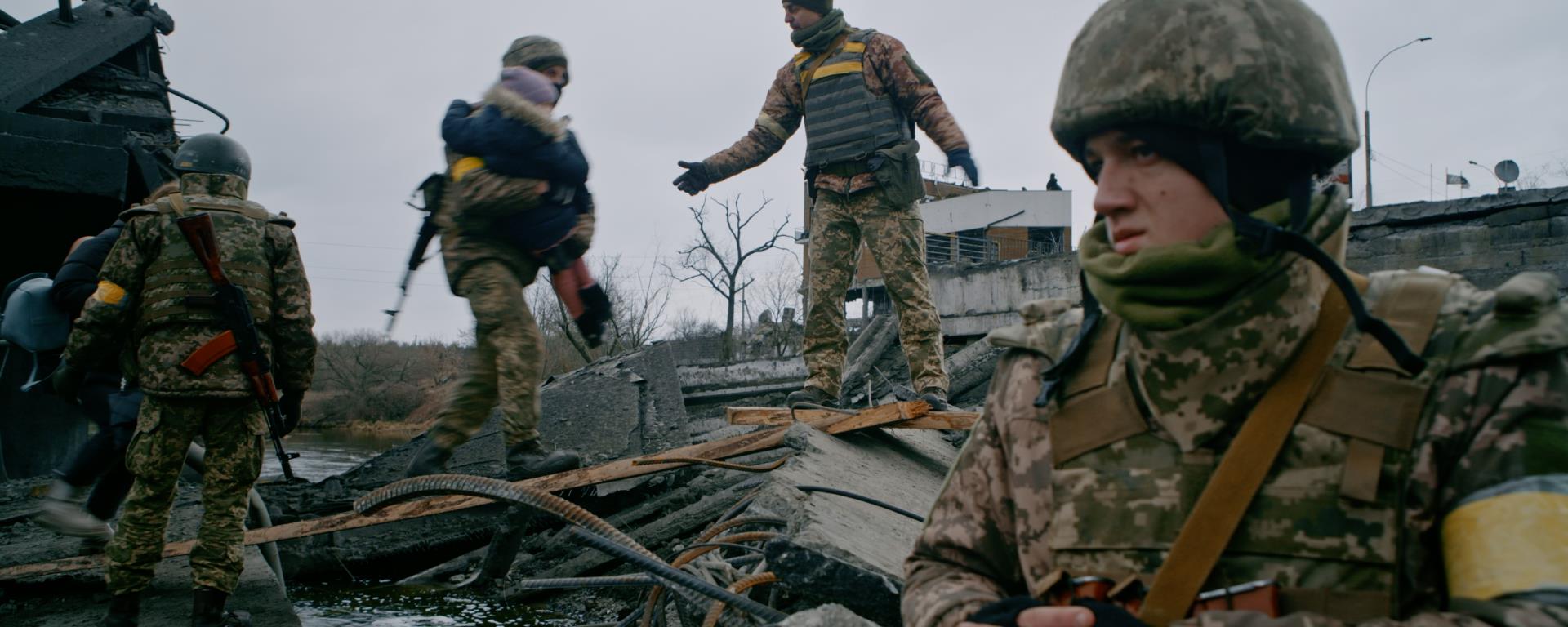 Films > Ukraine
Overcoming the Darkness
(Overcoming the Darkness)
Screenings
Praha
Lucerna Cinema – large hall, Vodičkova 36, Praha 1

Discussion
Jan Lipavský, Minister of Foreign Affairs of the Czech Republic


Tickets
Praha
Cinema of the Chamber of Deputies, Sněmovní 4, Praha 1

Discussion
Eva Decroix, Chairperson of the Subcommittee on Human Rights
Olexandra Romancová, Activist


Tickets
Plzeň
Moving Station, Koperníkova 574/56, Plzeň
Pelhřimov
Hotel Slávie, Masarykovo náměstí 29, Pelhřimov
Brno
University Cinema Scala, Moravské náměstí 3, Brno
tickets
Uherské Hradiště
Kino Hvězda, Náměstí Míru 951, Uherské Hradiště
tickets
Ostrava
Minikino, Kostelní 2572/3, Ostrava
Rožnov pod Radhoštěm
KinoKavárna Vrátnice, 1. máje 1000, Rožnov pod Radhoštěm
Louny
State District Archives Louny, Pod Nemocnicí 3127, Louny
Brno
Kino Art (Small screening hall), Cihlářská 19, Brno
tickets
Praha
Atlas – large hall, Sokolovská 371/1, Praha 8

Discussion
Yegor Troyanovsky, Director
Olga Beskhmelnytsina, Producer


Tickets
Roztoky u Prahy
Academic Hotel, Tyršovo nám. 2222, Roztoky
tickets
Olomouc
Art Rubikon, Dobnerova 1375/24a, Olomouc
Český Krumlov
The Town Theatre Český Krumlov , Horní 2, Český Krumlov
Třinec
Třinec Library, Lidická 541, Třinec
Ostrava
Minikino, Kostelní 2572/3, Ostrava
Děčín
Cafe Prostoru_, Teplická 59/49, Děčín
Olomouc
CMTF Hall, Univerzitní 244/22, Olomouc
Polička
Pontopolis, Riegrova 52, Polička
About the film
The film documents Russia's invasion of Ukraine by looking at different parts of the country suffering under the aggression of a senseless war. Using the stories of ordinary people, the film highlights the current everyday problems as well as the determination of many Ukrainians.
Using the example of several Ukrainian cities, the film demonstrates the cruel reduction of bustling city centres to ruins. Viewers are confronted with debris, a destroyed infrastructure, and a tired population fearing further Russian attacks. These are images from all over Ukraine, bravely defending itself against its enemy. The film mosaic is not only a visual testimony to the horrors of this ongoing tragedy, but also a testament to the determination of the Ukrainian nation, the rise of its forces, and the mutual support of its people. This film focuses on the fate of Ukrainians in need of help and vulnerable groups, as well as those fighting for their country's freedom on the front line.
Title
Overcoming the Darkness
Original Title
Overcoming the Darkness
Original Language
Ukrainian
Subtitles
English, Czech
Premiéra
Czech premiere
Year of Production
2022
Country of Origin
Ukraine
Length
80 (Prague) / 51 (regions) min.
Tags
Cost of Safety, Ukraine

Director
Kinodopomoha
Overcoming the Darkness