Screenings
Brno
University Cinema Scala, Moravské náměstí 3, Brno
tickets
Tábor
Divadlo Oskara Nedbala, Divadelní 218/2 , Tábor
Řevnice
Bio Řevnice, Opletalova 89, Řevnice
Praha
Lucerna Cinema – large hall, Vodičkova 36, Praha 1

Discussion
Jitka Kotrlová, Producer
Pavla Holcová, Journalist Investigace.cz
Zuzana Kučerová, Producer
Matt Sarnecki, Director
Zlata Kušnírová, Mother of Martina Kushnirova
Jana Kuciaková, Mother of Jan Kuciak
Jozef Kuciak , Father of Jan Kuciak


Tickets
Karlovy Vary
Theater Husovka, Club Paderewski, Husovo nám. 270, Karlovy Vary
Plzeň
Moving Station, Koperníkova 574/56, Plzeň
Praha
Atlas – large hall, Sokolovská 371/1, Praha 8

Discussion
Matt Sarnecki, Director


Tickets
Ostrava
DK Poklad, Matěje Kopeckého 675/21, Ostrava-Poruba
Opava
Klub Art, Ostrožná 46 (vstup z ul. Beethovenova), Opava
Ostrava
Centrum Pant, Čs. legií 22, Ostrava
Brno
Kino Art (Small screening hall), Cihlářská 19, Brno
tickets
Olomouc
Metropol Cinema, Sokolská 5, Olomouc
Rožnov pod Radhoštěm
KinoKavárna Vrátnice, 1. máje 1000, Rožnov pod Radhoštěm
Znojmo
Kino Svět, Havlíčkova 968/7, Znojmo
Třinec
Třinec Library, Lidická 541, Třinec
Uherské Hradiště
Kino Hvězda, Náměstí Míru 951, Uherské Hradiště
tickets
České Budějovice
Kino Kotva, Lidická tř. 2110, České Budějovice
Děčín
Kino Sněžník- velký sále, Podmokelská 24 , Děčín
Brno
University Cinema Scala, Moravské náměstí 3, Brno
tickets
Olomouc
CMTF Hall, Univerzitní 244/22, Olomouc
Hradec Králové
Bio Central -The Big Hall, Tř. Karla IV. 774, Hradec Králové
tickets
Ústí nad Labem
Hraničář, Prokopa Diviše 1812/7 , Ústí nad Labem
Praha
Atlas – small hall, Sokolovská 371/1, Praha 8
Tickets
Praha
Světozor Cinema – large hall, Vodičkova 41, Praha 1
Tickets
Roztoky u Prahy
Academic Hotel, Tyršovo nám. 2222, Roztoky
tickets
Hradec Králové
Bio Central -The Big Hall, Tř. Karla IV. 774, Hradec Králové
tickets
Semily
Cinema Jitřenka, Tyršova 49, Semily
Polička
Pontopolis, Riegrova 52, Polička
Olomouc
Art Rubikon, Dobnerova 1375/24a, Olomouc
Mikulov
Kino Mikulov, Česká 4, Mikulov
Louny
State District Archives Louny, Pod Nemocnicí 3127, Louny
Český Krumlov
The Town Theatre Český Krumlov , Horní 2, Český Krumlov
Ústí nad Orlicí
Malá scéna, Havlíčkova 621, Ústí nad Orlicí
Mladá Boleslav
Kavárna V břiše velryby, Nám. Míru 1387 (Havelský park), Mladá Boleslav
Police nad Metují
Kolárovo divadlo, Jiráskova 151, Police nad Metují
About the film
In February 2018, three gunshots in a house in Velka Macha ended the lives of a young couple. Their bodies were not discovered until four days later. Soon after, the names Kuciak and Kushnirova became symbols of the largest protests in Slovakia since 1989.
With the precision and clarity of a detective, investigative reporter and director Matt Sarnecki presents the long history of the machinery of corruption and fraud at the highest levels of Slovak politics. He follows the investigation by former associates of Jan Kuciak and other journalists who, thanks to leaked confidential data, discover key new evidence pertaining to the murder of the journalist and his partner. Adding to the complexity of this detective thriller are the viewpoints of some otherwise reluctant figures, who have never before been interviewed.
Title
The Killing of a Journalist
Original Title
The Killing of a Journalist
Original Language
English, Slovak
Subtitles
English, Czech
Premiéra
Czech distribution premiere
Year of Production
2022
Country of Origin
Czech Republic, Denmark, USA
Length
100 min.
Tags
Politics, Media, Cost of Safety, Europe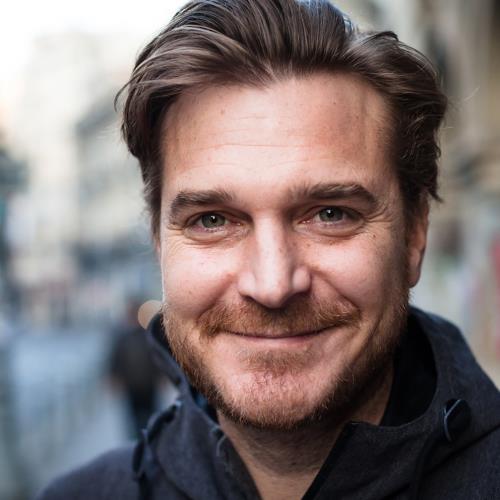 Director
Matt Sarnecki
The Killing of a Journalist