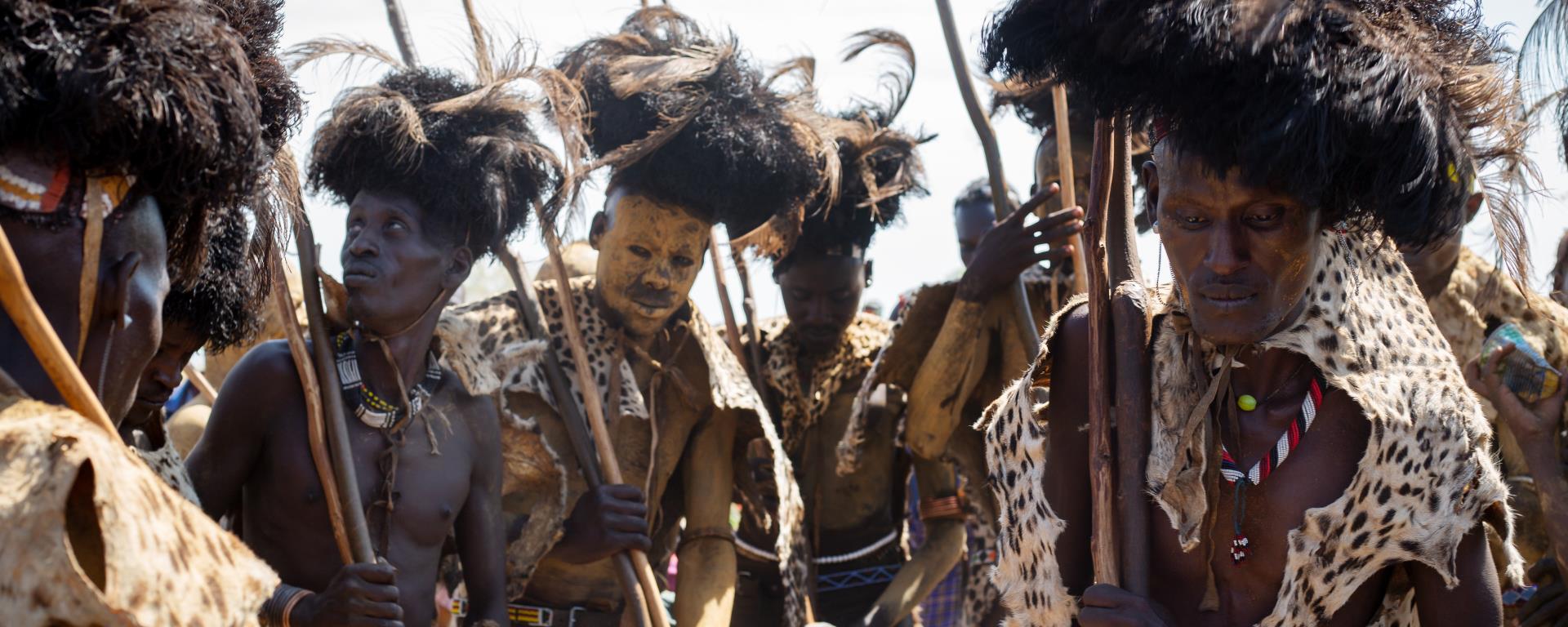 Films > Uprooted
Shepherds of the Earth
(Shepherds of the Earth)
About the film
The region around Lake Turkana in Kenya and Ethiopia is known as the cradle of humanity. Humans may have originated here, but they are currently the biggest threat to Mother Nature.
Director Iiris Härmä joined a pair of ethnobiologists who came to Africa to investigate the Dasanech tribe's relationship with the environment. Attempts to use facts and science in order to build a bridge between nomads and conservationists are failing. Álvaro Fernández-Llamazares and Mar Cabeza decide to collect local folk tales about animals and publish the first book in the tribal language. They hope to remind locals of their history, values, and identity through stories. But this romantic notion falls apart somewhere among 85 leopard skins at a traditional celebration. While the Dasanech oral culture is full of life, the home of the Dasanechs is an arid dead landscape. But to what extent can a tribe be concerned about the extinction of a species when it is struggling to survive itself?
Title
Shepherds of the Earth
Original Title
Shepherds of the Earth
Original Language
English
Subtitles
English, Czech
Premiéra
Czech premiere
Year of Production
2022
Country of Origin
Finland
Length
75 min.
Tags
Nature, Spirituality, Africa
Director
Iiris Härmä
SHEPHERDS OF THE EARTH (2022) WHO MADE YOU? (2019) LEAVING AFRICA (2015) THE CHILD OF SILENT WINTER (2012) LOOK AT ME (2010)
Shepherds of the Earth