Social Media
What do a recruiter for Islamic State, a teenage Instagram star, and an amateur porn actress have in common? The films in the Social Media category reveal the surprising nuances of the word "influencer", and the everyday reality of life surrounded by social networks.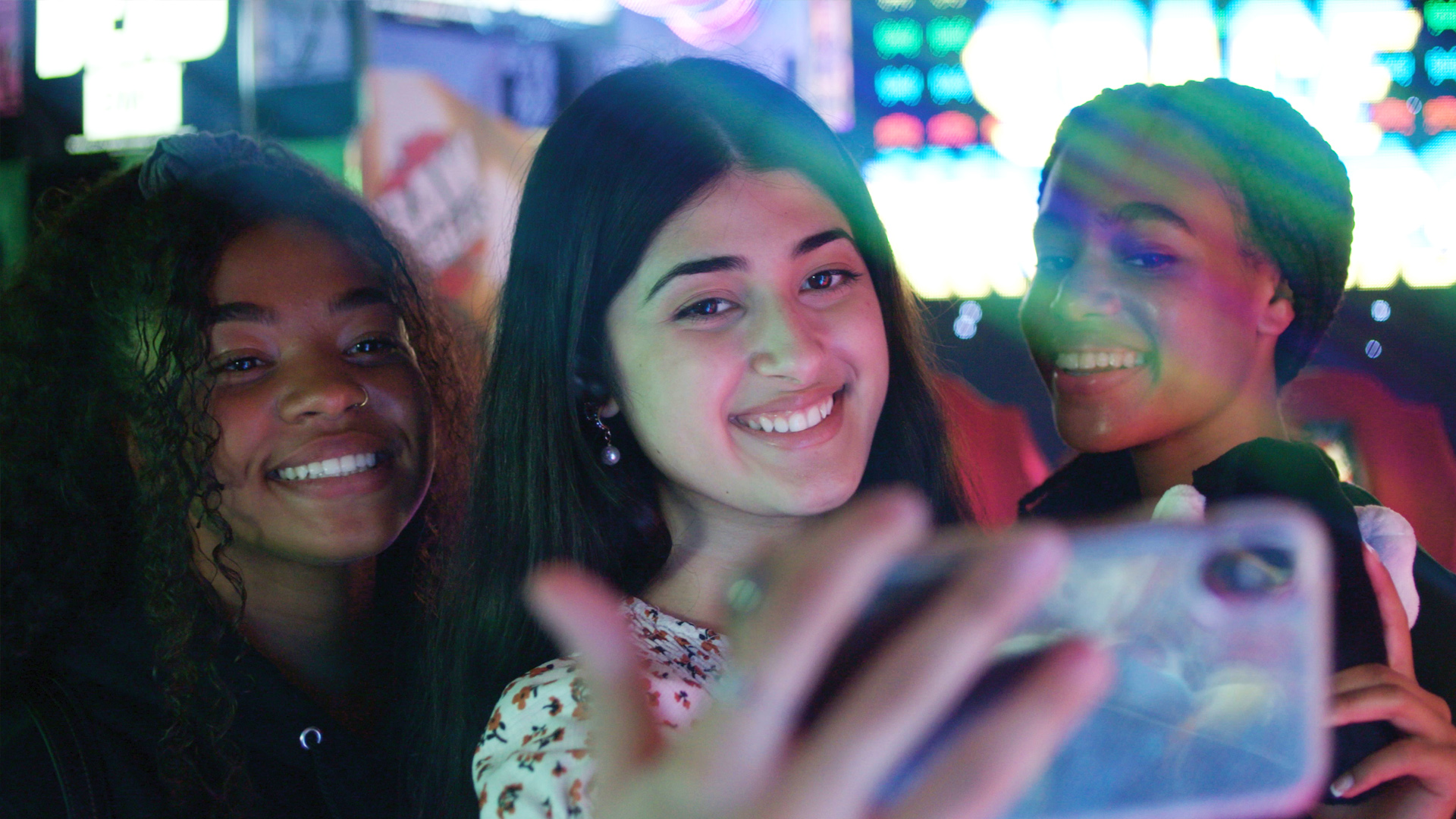 Can a single post turn your life inside out? The documentary Absconded – Young Russians on the Run takes a look at the far-reaching changes in the life of environmental activist and blogger Yegor Lesnoy from Irkutsk, Russia, who spoke out against Russian aggression on the first day of the war in Ukraine. Then the film Verified Couple provides a glimpse into the everyday life and philosophy of a young German couple who make millions making their own porn videos.
Everyone conceives their time in cyberspace in their own way. The film Backlash: Misogyny in the Digital Age presents the stories of women who have broken free from cyberbullying and are battling for a safer internet. At the other end of the spectrum, The Matchmaker focuses on the corrosive digital legacy of Islamic State, as personified by its former member and Twitter propagandist Tooba Gondal.
And what about the army of young TikTokers and Instagrammers? The film Girl Gang is a modern documentary fairy-tale about two German girls: one is close to hitting the million follower mark, while the other runs her fan page and spends as many as seventeen hours a day on her phone trying to find friendship. TikTok, Boom. then presents a comprehensive portrait of the largest social network of our time, its users, and algorithms that reach beyond the limits of human understanding.
Films in category Social Media