Right to Know
The competitive Right to Know section offers audiences stories about fundamental human rights violations that should not go unnoticed. The category provides space to films about inspiring activists who are battling to improve conditions in their countries.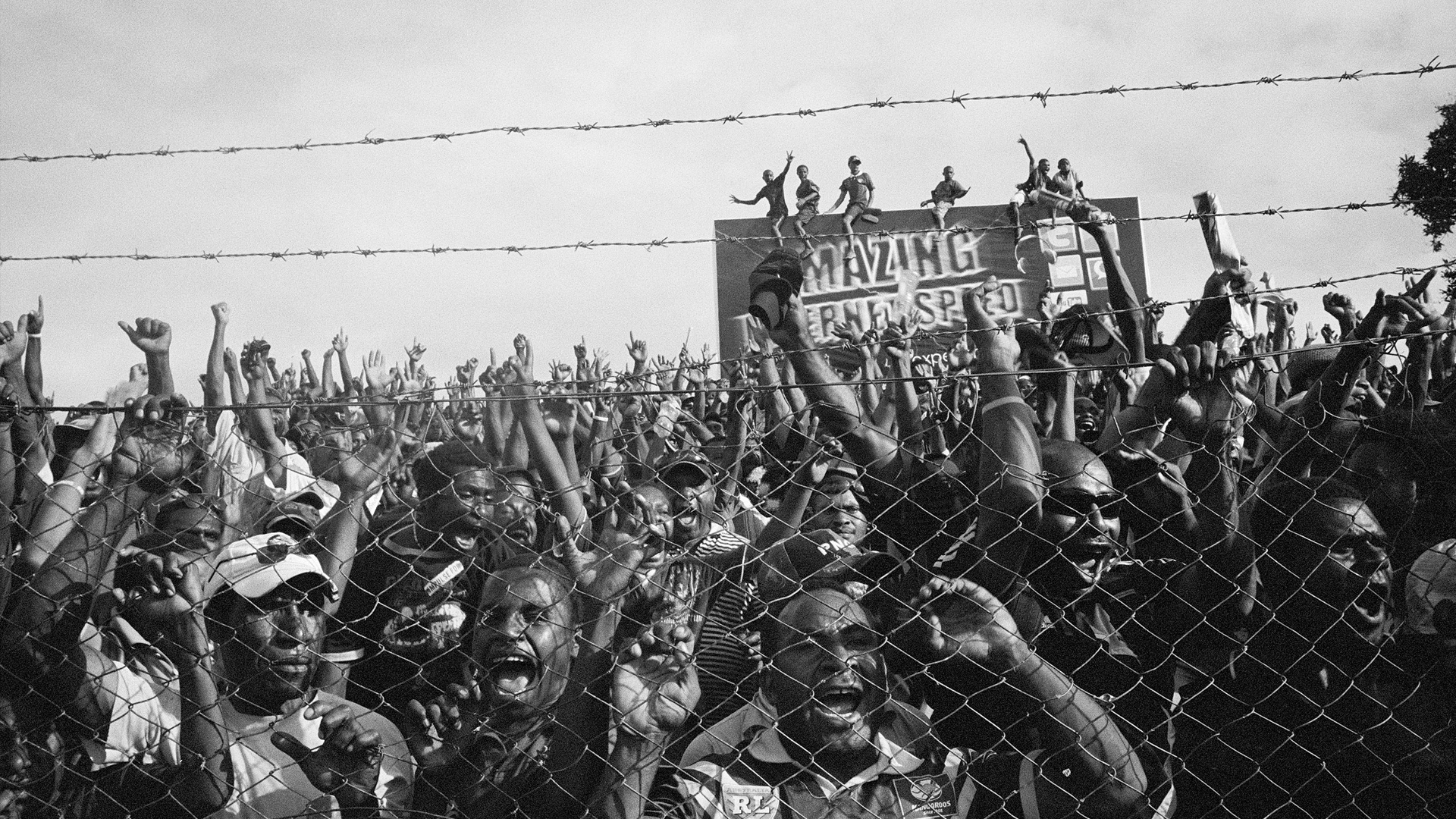 One example is television reporter Ravish Kumar, who in the film While We Watched speaks out against the dangers of the radicalisation of Indian society and the rapidly growing nationalism in the country. Another country facing similar problems – and one much closer to us geographically – is Hungary. The documentary You Have to Be Here to Believe tells of the suppression of LGBTQ+ rights in that country through the eyes of an activist group. It shows that even a small number of people can stand up to political oppression. 
The category also transports audiences to exotic locations. One example is Papua New Guinea, the setting for The Doggies, in which you'll get to know the local rugby team and also learn about the social situation that prevails in a country heavily marked by colonialism. The geographical diversity of the section is completed with a portrait of one of Uganda's presidential candidates in Bobi Wine: The People's President. The musical celebrity decides to put an end to decades of a single president's rule and stirs up the waters of African politics with his candidacy, set to the rhythm of reggae.  
This year once again includes films about human rights violations in Russia. The documentary The New Greatness Case tells of the shocking fate of a group of young people who, without having committed any crime, end up in court with most of them sentenced to either house arrest or imprisonment. The story of one of the accused enables us to track how the suppression of rights affects the life of an ordinary Russian family.
Films in category Right to Know