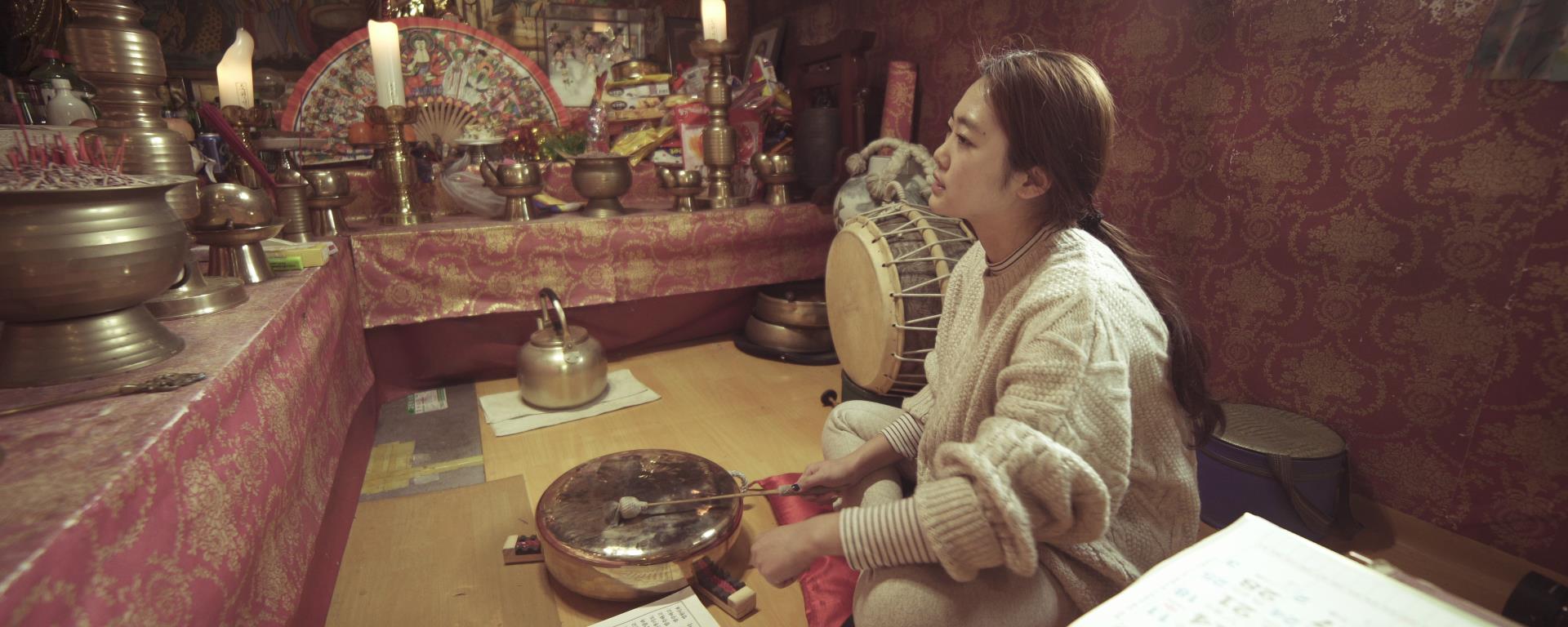 About the film
Shamanism is an ancient tradition in Korea. But for teenager Sujin, her supernatural abilities are at best a mixed blessing that complicates her life.
Shamanism is still alive in the Korean countryside. Women in particular devote themselves to it, passing on their knowledge from generation to generation. Kwon Sujin, raised by her shaman grandmother after the death of her parents, began to show her talents at an early age. Since then, they have been helping people who visit them in a remote house in the mountains for twenty years. Sujin reads their future from their hands, helps them make life decisions, and gives advice on relationships, finances, and health. But she herself is at a crossroads – on the one hand, she feels obliged to honour tradition and use her gift; on the other hand, she longs to go to the city to study at university. This quietly flowing film considers whether it is possible to escape one's fate.
Title
Girl Who Dreams About Time
Original Title
Si-gan-eul kkum-kku-neun so-nyeo
Original Language
Korean
Subtitles
English, Czech
Premiéra
Czech premiere
Year of Production
2022
Country of Origin
South Korea
Length
111 min.
Tags
Lifestyle, Spirituality, Feel Good, Asia

Director
Hyuckjee Park
Girl Who Dreams About Time