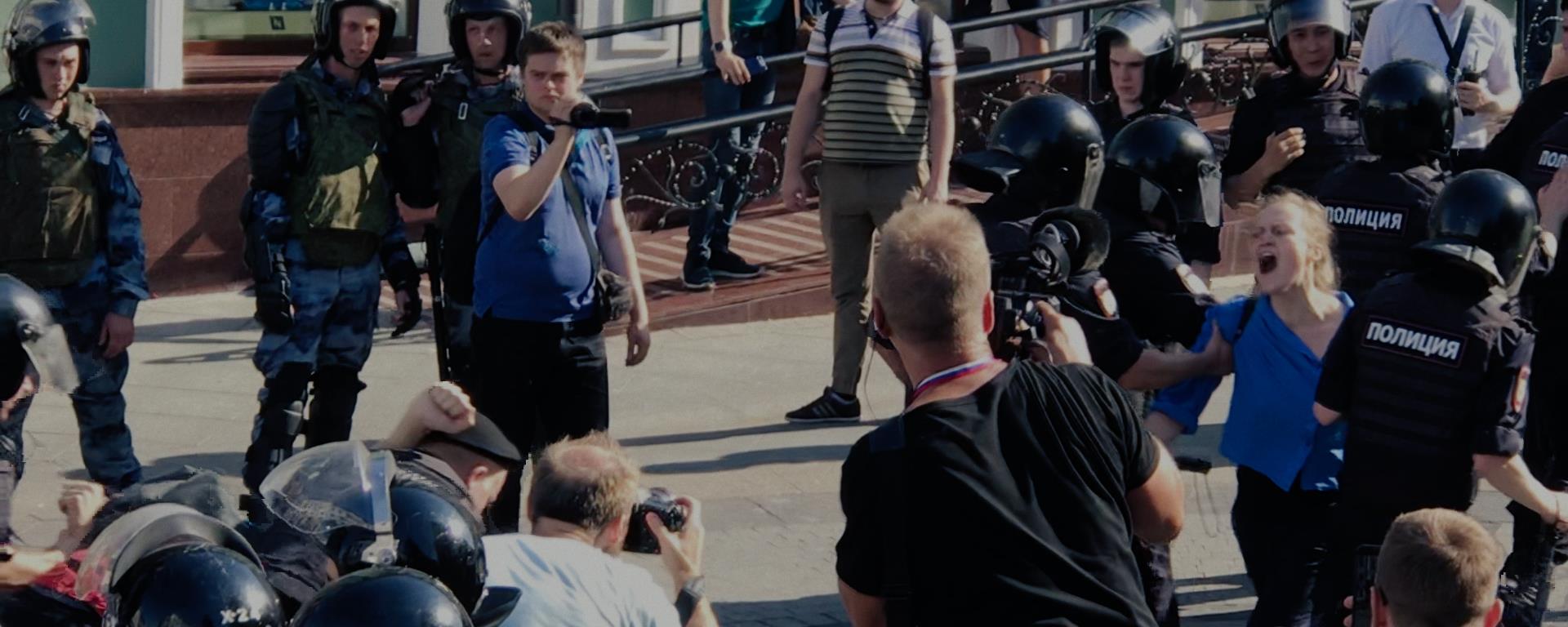 Films > Right to Know
The New Greatness Case
(The New Greatness Case)
About the film
Seventeen-year-old Anya Pavlikova is detained in Moscow with her friends, accused of attempting to violently overthrow the government of the Russian Federation under the banner of the extremist group New Greatness. None of them has any idea what awaits them.
Long before the invasion of Ukraine, it was common practice in Russia to prosecute "inconvenient persons" in order to crush any attempt at resistance. People have become accustomed to living in fear, resulting in obedience and indifference in some of them. The film's director documents the case of young people who set up a Telegram chat group, whose activities are presented to the public as extremely dangerous by the Russian regime with the help of secret agents. Statements forced out of the group's founder by torture are making the rounds of the Russian internet. Anya Pavlikova is locked in a small cell with fifty other women. Her health is deteriorating rapidly. But the parents of the detainees will not stand idly by.
Title
The New Greatness Case
Original Title
The New Greatness Case
Original Language
Russian
Subtitles
English, Czech
Premiéra
Czech premiere
Year of Production
2022
Country of Origin
Croatia, Finland, Norway
Length
92 min.
Tags
Children and Youth, Dictatorships, Justice, Missuse of Power, Cost of Safety

Director
Anna Shishova
The New Greatness Case