Voices the Iranian Regime Does Not Want to Hear
Prague Municipal Library, Mariánské nám. 1, Prague 1
Guest: Masih Alinejad
In 2014, the campaign led by exiled journalist Masih Alinejad against the requirement that women must wear a hijab in public upset the ultra-religious Iranian regime. Her activity inspired other women and Alinejad became a leading figure for those who hope for a more liberal Iran. How has the situation in Iran changed over the past few years? What is it like being the embodiment of an anti-government movement in one's native country? 
Guest
Masih Alinejad
Masih Alinejad is an Iranian-American journalist, television presenter, women's rights activist, and author of the bestseller book The Wind in My Hair: My Fight for Freedom in Modern Iran. In 2014, she launched the My Stealthy Freedom campaign against mandatory hijab wearing in Iran. Alinejad is thus trying to fight against Iranian laws that discriminate against women. The New York Times described her as "the woman whose hair frightens Iran" and she has more than 6 million followers on her Instagram account.
ACCOMPANYING EVENT TO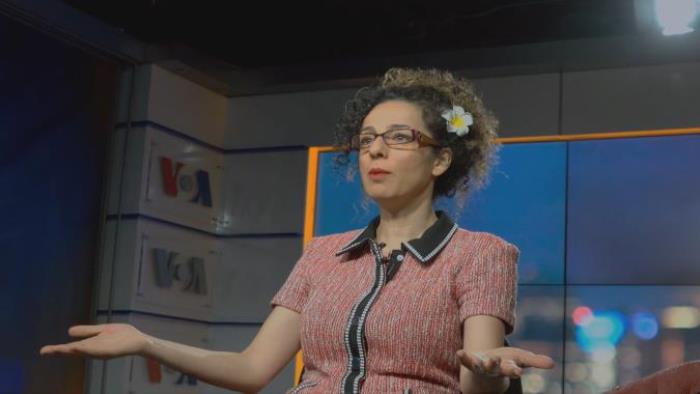 Be My Voice
In today's Iran, a woman without a hijab often faces violence and arrests. Still, thousands of women are taking this risk in the name of freedom and equality. And Masih Alinejad has become their voice.
ACCOMPANYING EVENT TO Judges Under Pressure
ACCOMPANYING EVENT TO Be My Voice
ACCOMPANYING EVENT TO Behind the Headlines
ACCOMPANYING EVENT TO My Childhood, My Country - 20 Years in Afghanistan
ACCOMPANYING EVENT TO The Gig Is Up
ACCOMPANYING EVENT TO Rebellion