Eye to Eye
(SILMÄSTÄ SILMÄÄN)
A Finnish organisation helps the families of victims of violent crime to mourn. But a key point on the agenda is meeting the person who caused the death of the loved one.
Violent death is always a difficult event for the survivors. It takes years to cope with it, and in the end the pain can only be alleviated. The ways to deal with trauma can vary. The director follows a particularly demanding method: Families seek reconciliation by coming face to face with the murderer. Can dialogue with this person bring catharsis and sense, as the psychologists hope? What do you say and what should you want to hear? Is forgiveness an option? The documentary mainly lets the powerful moments speak for themselves and presents raw, emotionally challenging footage of preparation and the final meeting.
Impact
In the Czech Republic, one of the organisations that coordinates meetings between perpetrators and crime victims is the
Prison Fellowship
, specifically through its Burning Bridges project. Within the framework of the internationally functioning model of restorative justice, it facilitates an eight-week dialogue, held onsite at prisons, between perpetrators and victims of violent crimes committed by others. This helps the perpetrators understand the damage they have caused to their own victims, and, in the case of the victims, starts the healing process. This project also prepares perpetrators and their victims for a face-to-face meeting. You can support the Fellowship's activities with a financial contribution through their
website
.
International premiere
About the film
Director: John Webster
Finland
2020 | 73 min.
Language: Finnish
Subtitles: English
Category
Director
John Webster
Festival guest on days
Mar 10 - Mar 15, 2020
Filmography
2020 - Eye To Eye
2017 - Tulevilla rannoilla
2008 - Katastrofin aineksia
2007 - Hiihtäjät

Screenings
11. 09.

18:00
Atlas - Small Hall

16. 09.

15:00
Evald

20. 09.

20:30
Svetozor - Large Hall

| | |
| --- | --- |
| Discussion | Petra Masopust Šachová, |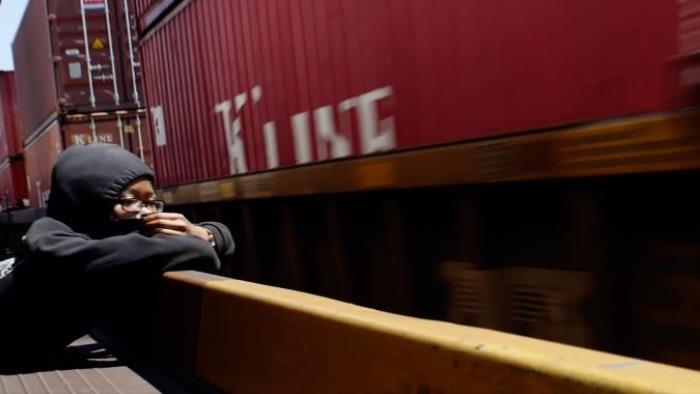 This Train I Ride
Riding freight trains as a nomadic lifestyle, a negation of contemporary society or an escape from the family. Against the background of the passing landscape, the documentary presents a portrait of women who have completely fallen into this (in)dependence.