Another Paradise
(Un Autre Paradis)
Over 50 years ago the British government leased the Chagos Islands to the US to build a military base. The former inhabitants still live in exile.
Activist Sabrina Jean wants her father to be able to die where he was born: on an island in the Indian Ocean. Like thousands of others, he was expelled from the Chagos Islands. In the 1960s and 1970s the British government forced the native Creole population to make space for American military planes. But 3 generations of Chagossians have not given up the battle to return home. One way to draw international attention to their plight is to participate in the UN's football championship for unrecognised states. Will the Chagossians be able to return to paradise?
Czech premiere
About the film
Director: Olivier Magis
Belgium, France
2019 | 82 min.
Language: Creole, English, French
Subtitles: English, French
Category
Director
Olivier Magis
Festival guest on days
Mar 12 - Mar 14, 2020
Filmography
2019 - Another Paradise
2017 - May Day
2014 - Les Fleurs de l'Ombre
2013 - Ion
2005 - Le secret des dieux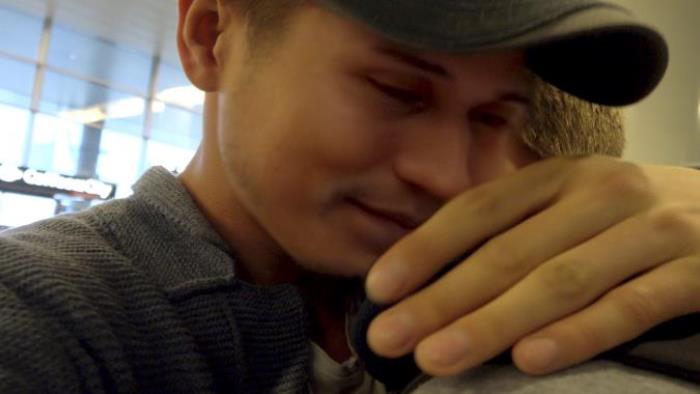 Welcome to Chechnya
In Chechnya, homosexuality is a disgrace – for the individual and their family. Those who have escaped now have the chance to tell their story.