Khartoum Offside
(Khartoum Offside)
Sudanese women practise football without professional equipment, in secret, and separated from the rest of the world by a fence. Although their skill and enthusiasm equal the men's, the government won't hear of a women's team.
Their zeal can lead to high fines and other sanctions. These are imposed by the militant Islamic government not only for playing football, but also for drinking alcohol or smoking a hookah. Sudan's official stance reads: "Women's participation in this sport leads to their deviancy, loss of femininity, and even to violent behaviour." Even so, the local women footballers meet in secret, although they often do not have the money to rent a pitch. So begins a battle of independence and resolve against a political edict and conservatism. Will the coming elections bring victory to the footballers, or will the absurd edict remain in force?
Czech premiere
About the film
Director: Marwa Zein
Sudan, Norway, Denmark, France
2019 | 75 min.
Language: Arabic
Subtitles: English
Category
Director
Marwa Zein
Filmography
2019 - Khartoum Offside
2016 - One week, Two days!
2013 - Culture for all

Screenings
07. 03.

15:00
Evald

| | |
| --- | --- |
| Discussion | Fatima Rahimi, journalist and football lover |

08. 03.

20:30
Atlas - Large Hall

| | |
| --- | --- |
| Discussion | Vojtěch Ondráček, sport sociologist |
Transnistra
A poetic film about a group of young people in Transnistria, whose adolescence and future lives are shaped by the environment in their native country, which is facing social, political, and economic problems.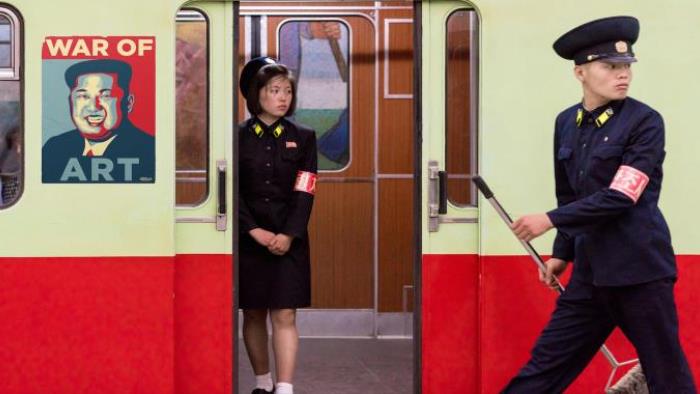 War of Art
Do Europeans have a way to artistically enrich North Koreans? And vice versa? The film presents a clash of two views of art and its different roles in society.