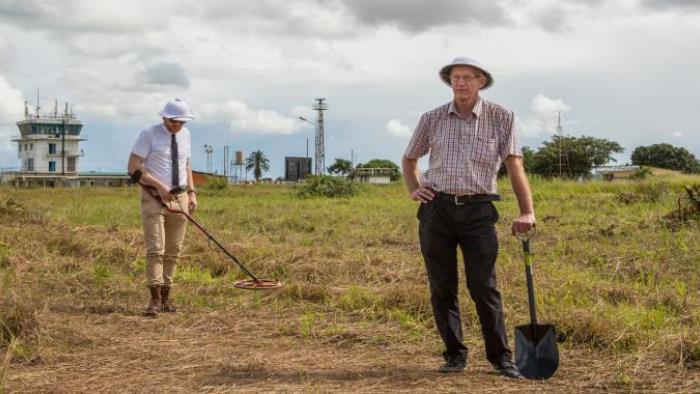 Czech premiere
Cold Case Hammarskjöld
Cold Case Hammarskjöld
Mads Brügger
Denmark, Norway, Sweden, Belgium | 2019 | 128 min.
Language: Danish, English
Filmy jsou promítány v českém znění
nebo s českými titulky
The tragic death of UN General Secretary Dag Hammarskjöld in 1961 remains one of the greatest mysteries of the 20th century. Even today, there are many questions and conspiracy theories.
Danish documentary filmmaker Mads Brügger and a Swedish private investigator follow the clues to try and solve a case that has baffled people for decades. Why did the plane carrying the world's highest ranking diplomat crash in Africa? Was it shot down? And if so, by whom? Was Hammarskjöld a victim of the Cold War between the US and the Soviet Union? Was he a thorn in the side of the former colonial powers due to his support for the newly independent African states? The search, which long led nowhere, suddenly uncovers crimes that are much more recent and much more terrifying. Or have the filmmakers themselves become victims of another conspiracy theory, this time their own?
Director
Mads Brügger
Festival guest on days
Mar 08 - Mar 10, 2019
Filmography
2019 - Cold Case Hammarskjöld
2018 - Sankt Bernhard Syndikatet
2011 - The Ambassador
2009 - Red Chape

Sales
Peter Engel
Wingman Media ApS
e-mail: engel@wingman.dk