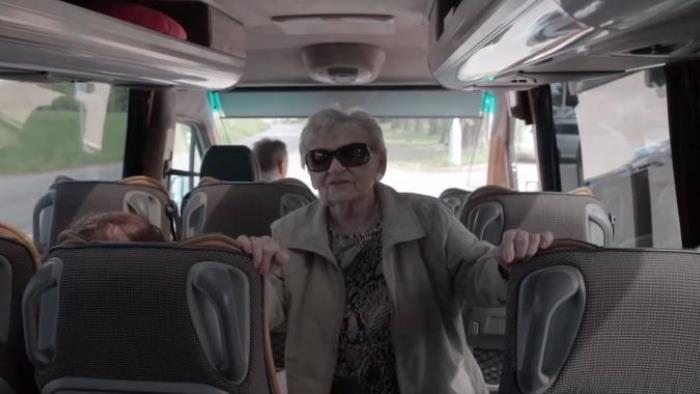 World premiere
Never Stop
Ještě nekončíme
Jiří Zykmund
Czech Republic | 2019 | 75 min.
Language: Czech
Filmy jsou promítány v českém znění
nebo s českými titulky
Stories from the lives of Czech seniors who, despite their age and health condition, tirelessly find fulfilment in a variety of activities.
Four elderly people who live their lives resolutely, confidently and to the fullest. Learning Italian, organising trips, working, studying or doing business, travelling abroad, using new communication technologies, or running hundreds of steps a day is nothing unusual for them. Take the case of the distinguished Mr Míčan or Mrs Vojtíšková, who organise tours for other senior citizens, guiding the participants in their events with a firm hand. Thanks to their nature and sense of perspective, they bravely and admirably overcome their physical limitations and the loneliness that old age sometimes brings.
Impact
The film Never Stop depicts how Czech seniors live. Kafe s babi (Coffee with Grandma) initiative encourages grandsons and granddaughters to go for coffee and beer with their grandmothers and grandfathers. Collaborating businesses are preparing special discount menus for grandchildren and grandparents. You can find an up-to-date list at the Coffee with Grandma website. Let us know that you and your grandparents have joined the event and post your contributions with the hashtags #kafesbabi #pivosdědou. More info: https://www.kafesbabi.cz/
Director
Jiří Zykmund
Filmography
2018 - Never Stop
2014 - Lost Hearts
Sales
Jiří Konečný
producent, Endorfilm
e-mail: jiri@endorfilm.cz