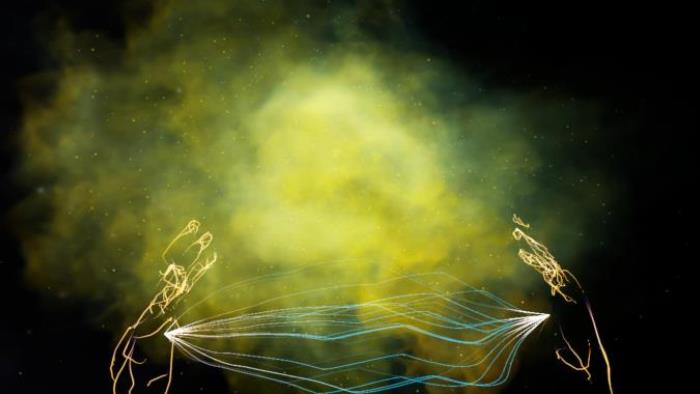 Czech premiere
Manic VR
Manic VR
Kalina Bertin
Canada | 2018 | 11 min.
Language: English
Filmy jsou promítány v českém znění
nebo s českými titulky
Felicia and François have bipolar disorder. What takes place in their minds? How do they reflect their manic and depressive states?
For 3 years Kalina Bertin recorded the voices of her siblings who have bipolar disorder. The audiotapes on which the 2 confide their lyrical hallucinations as well as their painful anxieties became the basis for a virtual reality project. In it, the participants walk through the symbolic rooms in the two siblings' minds, where galactic nebulae materialise, where they enter a rain forest with flying knives or a dim, compressed cell. Using immersive experience, the project draws attention to the complexity of the world and the fragility of the lives of people for whom their own minds have become both a magical labyrinth and a demonic cave.
Virtual Reality at One World
A viewer with a ticket can try at least two projects within one hour. If more time is available, they can even try more projects. Every viewer sets the exact time of their arrival at the exhibit in the booking system. If a visitor does not arrive in time, their place may be given to other guests. Upon arrival at the exhibit, each visitor can book one project for which he or she will have priority access. We therefore recommend that those interested in a particular project come at least 15 minutes before the start of the time slot they have purchased.
Director
Kalina Bertin
Festival guest on days
Mar 11 - Mar 14, 2019
Filmography
2018 - Manic VR