Berlin Rebel High School
Berlin Rebel High School
Alexander Kleider
Germany | 2017 | 92 min.
Category: Long Live Life!
Language: German
Subtitles: Czech, English
This high school has no headmaster and no grades. The teachers are paid by the students, who set the curriculum and manage the day-to-day running of the school.
Hanil, Lena, and Alex never finished high school. Although they're now over 20, they decide it's time for a change. They enrol in an unconventional school, the only one of its kind in Germany. In the absence of the usual school hierarchy and classroom pressures, the new students are initially enthusiastic, especially about the community life at this peculiar educational institution. But at the end of the day, they have to pass the same final exam as in all other German schools. And they only have two years to prepare. Will they succeed?
Alexander Kleider
Filmography
2016 - Berlin Rebel High School
2012 - My Home Is My Castle
2010 - When the Mountain Meets Its Shadow
2004 - Eiszeit
Sales
Ina Rossow
Deckert Distribution
e-mail: info@deckert-distribution.com

Projection
09. 03.

20:30
Bio OKO

Czech premiere

Cycle Cinema

Discussion

10. 03.

18:15
Svetozor - Small Hall

Discussion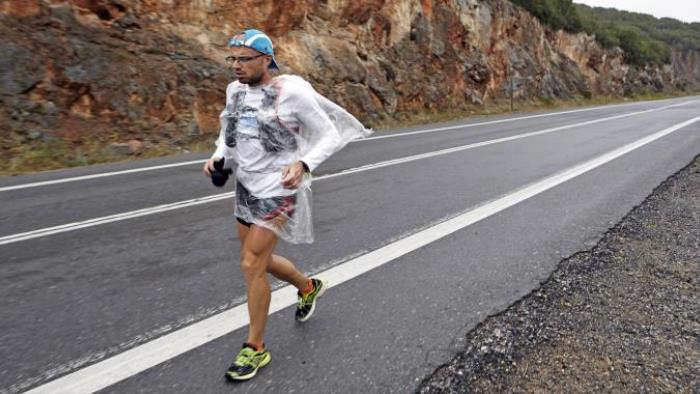 Ultra
An ultramarathon is a race in which the competitors run a distance longer than that of the classic marathon. The Spartathlon is actually six times longer than a marathon. Only those willing to give their all and reach down into the depths of their strength are allowed to participate.