Recruiting for Jihad
Den norske islamisten
Ulrik Imtiaz Rolfsen, Adel Khan Farooq
Norway | 2017 | 80 min.
Category: Eurodrome
Language: English, Norwegian
Subtitles: Czech, English
The fanatical ideology of the so-called Islamic State has attracted the attention of many young Europeans. From the first engagement to their decision to go to the battlefield in Syria and Iraq, they are accompanied by smooth-tongued advisors.
Adel Khan Farooq is a Norwegian documentary film maker of Pakistani origin who has succeeded in infiltrating the environment where recruits for the ranks of radical Islam are found. Its prominent figure is Ubaydullah Hussain, a Muslim born in Norway, who is convinced that Muslims are oppressed worldwide and therefore rejects the laws of the country in which he was born. He lets the director film his encounters with inexperienced youngsters and provides him with very open interviews. However, when Farooq together with well-known Norwegian director and cameraman Ulrik Rolfsen plans to complete the film after years of work, the police enter the picture. What started as a film about the illegal activities of European Islamists becomes a story of the struggle for journalistic independence.
Ulrik Imtiaz Rolfsen
Filmography
2017 - Recruiting for Jihad
2014 - Haram
2012 - Taxi
2008 - The Last Joint Venture

Adel Khan Farooq
Filmography
2017 - Recruiting for Jihad


Sales
Toril Simonsen
Norwegian Film Institute
e-mail: ts@nfi.no

Projection
07. 03.

17:30
Atlas - Large Hall

Discussion

08. 03.

18:00
Bio OKO

Discussion

11. 03.

14:00
Atlas - Small Hall

Discussion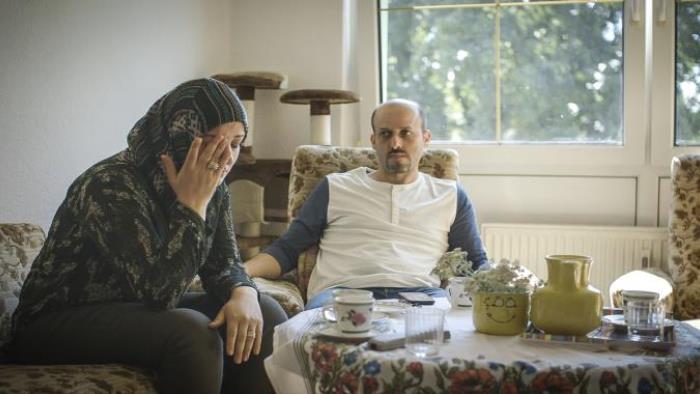 The New Children of Golzow
The village of Golzow is facing a shortage of young people, just like all of the rural regions in the former East Germany. However, the local mayor has a plan: he wants to provide new occupants for school desks through Syrian families.