Island Soldier
Island Soldier
Nathan Fitch
USA | 2017 | 85 min.
Category: Americana
Language: English
Subtitles: Czech, English
The Micronesian islands in the Pacific are a rich source of recruits for the US military. However, this sensitively filmed documentary shows that the United States does not treat all of its soldiers equally.
Isolation and poor economic conditions compel young Micronesians to seek fortune elsewhere. Eighty per cent of the island federation's budget depends on American financial assistance. Joining the US army, which has now administered the independent islands for 50 years, is a welcome escape and financial support for many young people. In exchange for the promise of a better life for their whole family, they risk their own lives on the battlefields of Iraq or Afghanistan. Because they are not US citizens, they are not entitled to the same salary or other benefits. Over the course of six years, the film follows the stories of several Micronesian soldiers and their parents, who reluctantly send their sons into wars on the other side of the world.
Nathan Fitch
Filmography
2017 - Island Soldier


Sales
Nathan Fitch
"Island Soldier"
e-mail: fitch.nathan@gmail.com

Projection
09. 03.

22:00
Atlas - Small Hall

11. 03.

15:30
Lucerna - Large Hall

European premiere

Discussion

12. 03.

19:45
Evald

Discussion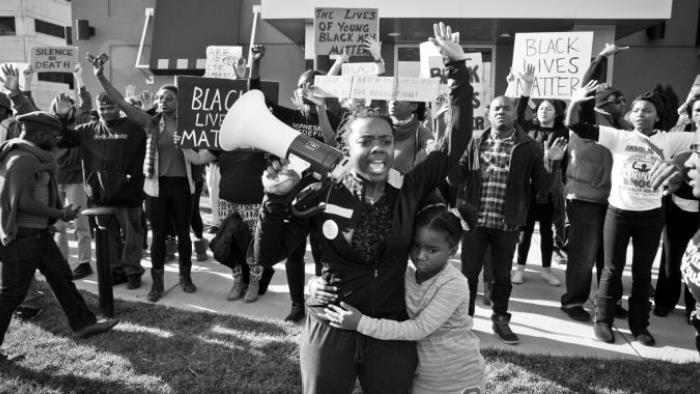 Whose Streets?
The racial and social tensions bubbling beneath the surface for years must one day inevitably erupt. That's exactly what happened in Missouri, after a policeman shot an unarmed teenager.