Central Bohemian Museum in Roztoky – Historical Hall
Zámek 1, Roztoky
www.muzeum-roztoky.cz/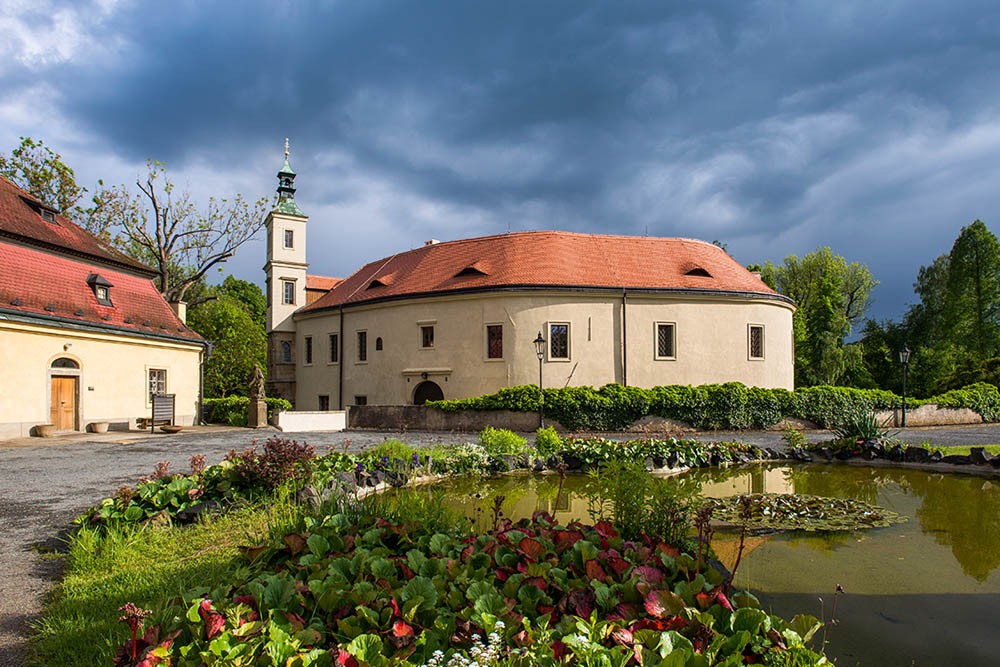 Getting there
By train S4 or S49: stop Roztoky u Prahy, platform accesible by elevator

By bus 340, 350, 359: stop Roztoky, nádraží

Parking: Riegrova st.
Amenities
The historical hall is one of the most beautiful spaces of the castle. It is situated on the first floor with views of the park.

It is accessible by stairs or barrier-free with the use of an elevator.

You might be asked to leave a pram or a stroller in outside roofed area near the hall.

See the hall in photos via this link: https://www.muzeum-roztoky.cz/galerie-misto/403-historicky-sal
Vybavení kina
A museum cafe A journey from the city on the premises offers great coffee, selected lemonades, a glass of dewy beer or a glass of prosecco. Soup or other small snacks will surely come to taste. And don't forget the delicious homemade desserts.

All this can be enjoyed in a pleasant atmosphere inside (accesible with one smaller step) or with a view of the castle outside!