Sokolská 5, Olomouc
+420 722 955 466
info@kinometropol.cz
www.kinometropol.cz/
Mon - Fri: 09:00 - 20:00 Sat - Sun: 14:00 - 20:00 Holidays: 14:00 - 20:00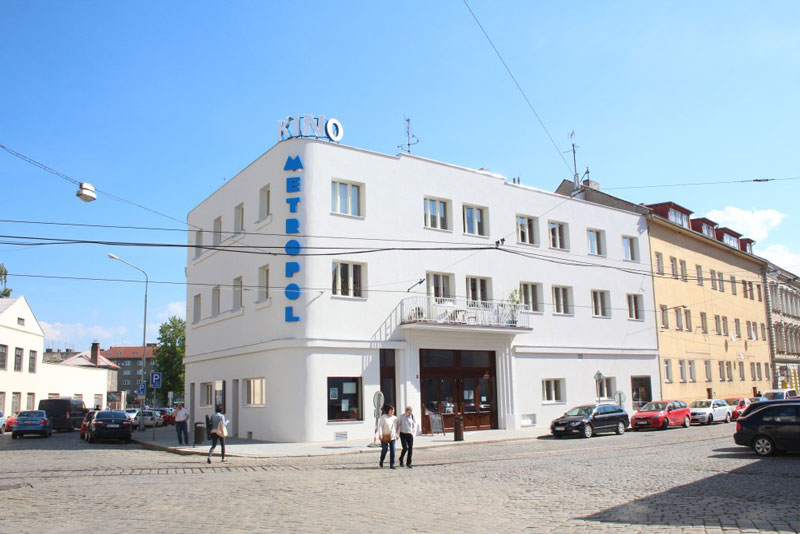 Getting there
Tram: stop U Sv. Mořice (low-floor connections - see timetables), then walk along Zámečnická Street. In the other direction of the tram you can reach the cinema on foot via Slovenská Street. Car: parking directly on Sokolská Street.
Amenities
The Cinema is wheelchair accessible from Zámečnická Street.

Vybavení kina
The Metropol Cinema has a café where you can also buy drinks for the hall - the deposit for a plastic cup costs 50 CZK. The cash desk is located next to the café. Toilets can be found just opposite the cinema box office.
Vstupné
Tickets can be purchased online and at the cinema box office.