Prague Municipal Library – large hall
Mariánské nám. 1, Praha 1
+420 222 113 377
www.mlp.cz/cz/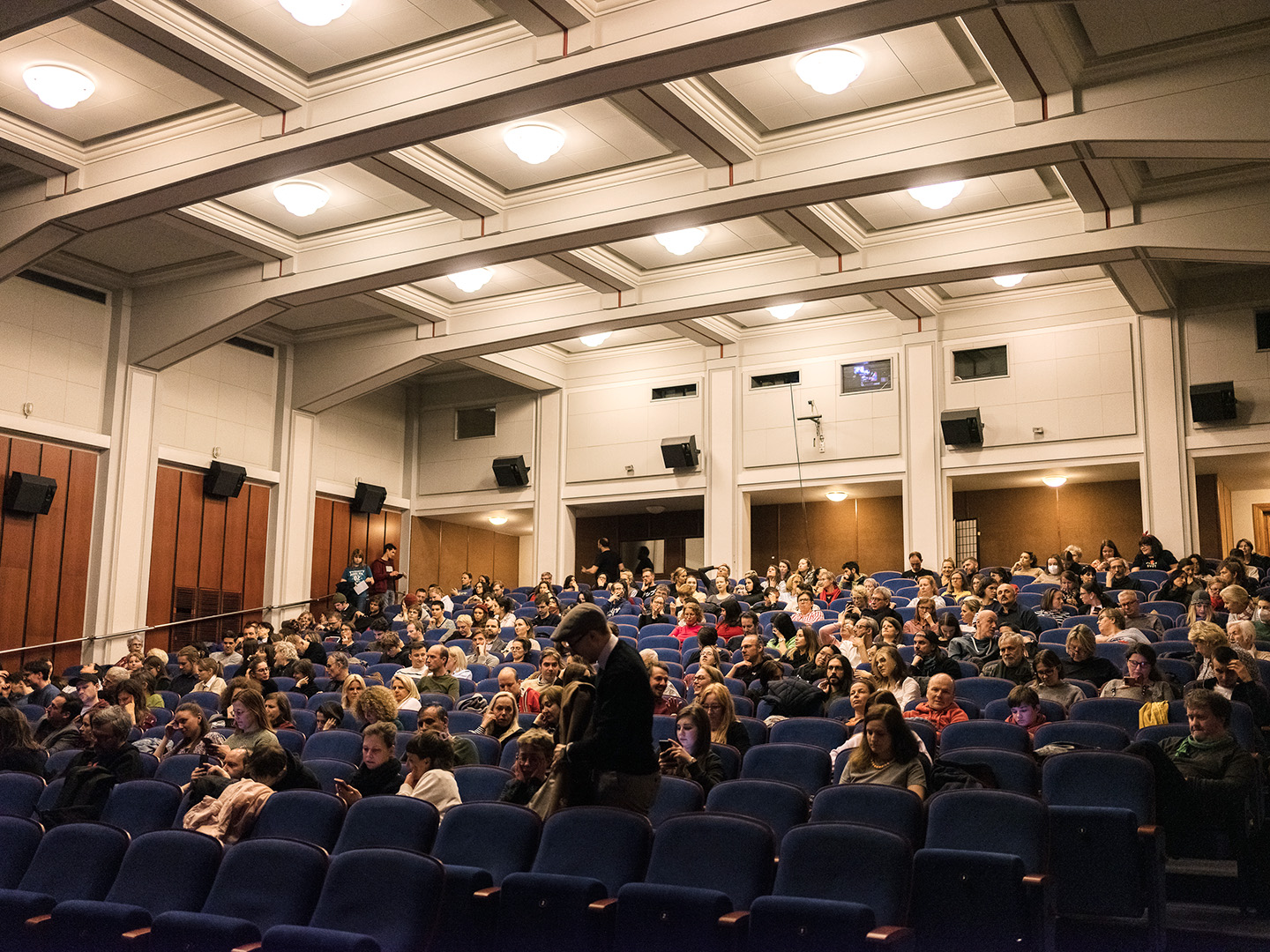 Getting there
Tram: Staroměstská, barrier-free in both directions. Lines: 17, 18, 93

Metro: "A" Staroměstská – not barrier-free

By bus: 194 Mariánské náměstí directly in front of the library (runs only until 8:30 pm), 207 Staroměstská (370 m)

By car: reserved parking for people with disabled placards, Valentinská street, infront the barrier-free entrance
Amenities
– Barrier-free access from Valentinská Street no. 2.
– Ring the bell. The porter will take you down to the lower level and unlock the door to the lobby. From there, access to the auditorium is barrier-free.
–The box office is always open 1 hour before the start of the first screening.
Vybavení kina
– In the Large Auditorium, there are 8 spots reserved for wheelchairs users in the first row – 4 on either side.
– The barrier-free restrooms are located on the same level as the auditoriums. Access requires presenting a valid ticket for the cinema.
– Access to the café is not barrier-free.
Vstupné
The box office is always open 1 hour before the start of the first screening.
Tel.: +420 222 113 377