Investigative Journalism: Its Power and Its Responsibility
Prague Municipal Library, Mariánské nám. 1, Prague 1
Guest: Frederik Obermaier & Bastian Obermayer
Investigative journalism is one of the fundamental elements of democracy. What must journalists verify, organise, and take into account prior to making information public? How do they view the responsibility which comes with potentially being the moving force behind major political upheavals? The guest speakers are German journalists Bastian Obermayer and Frederik Obermaier from Süddeutsche Zeitung, who received the Pulitzer Prize for their work on the Panama Papers case as members of the International Consortium of Investigative Journalists.
The debate will follow the screening of the film, you can't buy admission just for the debate.
The debate was supported by the Goethe-Institut.
Guest
Frederik Obermaier & Bastian Obermayer
Frederik Obermaier
is an investigative journalist and bestselling author currently residing in Munich. A noted Pulitzer Prize winner, he writes for the German newspaper Süddeutsche Zeitung while also holding the position of deputy head of the investigation department. Obermaier focuses primarily on tax fraud, corruption, extremism, and secret services around the world. He has collaborated on a number of investigations that have won journalistic awards. Together with his colleague Bastian Obermayer (no, they're not related), he worked to uncover the global "Panama Papers" tax fraud scandal.
 
Bastian Obermayer
is an investigative journalist, Pulitzer Prize winner, and head of the investigative department at the German daily Süddeutsche Zeitung. He joined this department after 7 years of writing for the magazine of the aforementioned newspaper. He worked closely with his colleague Frederik Obermaier (no, they're not related) to uncover global tax fraud known as the "Panama Papers" scandal. Obermayer has won several international awards for his work, including the Pulitzer Prize, the George-Polk Prize, and the German Reporter Prize. Together with his colleague Obermaier, he has also written the bestselling book aptly titled Panama Papers, which is an account of their investigation.
ACCOMPANYING EVENT TO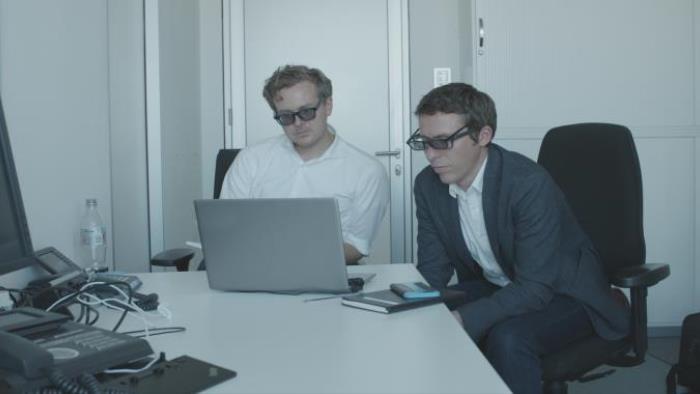 Behind the Headlines
The investigative reporters from the German daily Süddeutsche Zeitung rank among the world's best. How do the texts that keep the powerful on their toes come to life?
ACCOMPANYING EVENT TO Judges Under Pressure
ACCOMPANYING EVENT TO Be My Voice
ACCOMPANYING EVENT TO Behind the Headlines
ACCOMPANYING EVENT TO My Childhood, My Country - 20 Years in Afghanistan
ACCOMPANYING EVENT TO The Gig Is Up
ACCOMPANYING EVENT TO Rebellion