Climate Change: From the Individual to the UN (and Back Again)
Prague Municipal Library, Mariánské nám. 1, Prague 1
Guest: Farhana Yamin
The urgency of climate change leads to the question of whether or not something can still be done to protect the climate. The guest speaker Farhana Yamin has experience with this battle at many levels. As a lawyer and consultant, she has collaborated with the countries most threatened by climate change at the level of the UN. She was one of the main figures of the Extinction Rebellion movement, which influenced the British government's approach to the climate. Where does the path to change lie? And is it even possible to mitigate the impact of climate change at this point? Is it within our power to influence the situation at the local and global levels?
Guest
Farhana Yamin
Farhana Yamin is a lawyer, activist, and environmental expert. For 30 years, she has worked as an advisor on climate negotiations, representing small islands and developing countries, and since 1991 she has participated in every major climate summit. She has worked with larger developing countries, such as China, India, and South Africa, to address development and climate laws. Yamin has been teaching and lecturing at British universities for over 30 years and she supports various activist movements ranging from social and racial justice to climate change action.
ACCOMPANYING EVENT TO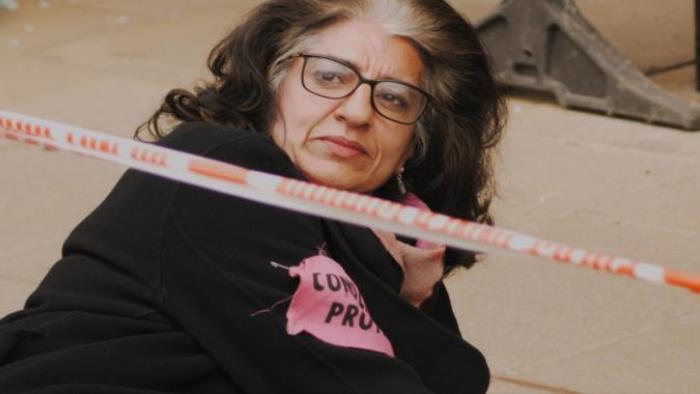 Rebellion
What's behind the start, success and slip-ups of one of today's most visible climate movements? The film tracks Extinction Rebellion's controversial steps, also revealing the flaws that gnaw away at the initial zeal for fighting for a common goal.
ACCOMPANYING EVENT TO Judges Under Pressure
ACCOMPANYING EVENT TO Be My Voice
ACCOMPANYING EVENT TO Behind the Headlines
ACCOMPANYING EVENT TO My Childhood, My Country - 20 Years in Afghanistan
ACCOMPANYING EVENT TO The Gig Is Up
ACCOMPANYING EVENT TO Rebellion