The Territory
The Territory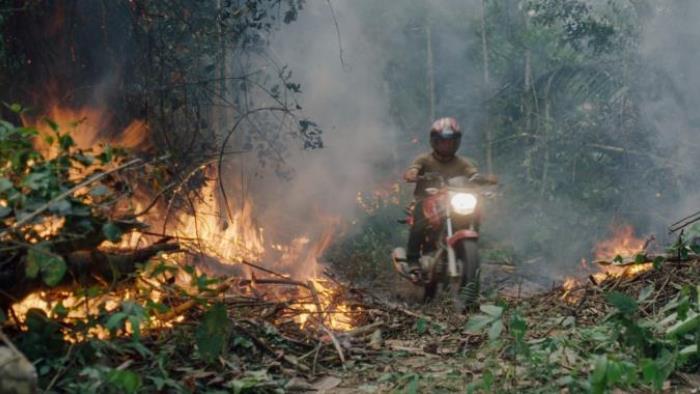 The Uru-eu-wau-wau are trying to save their Brazilian rainforest home, threatened by logging and now also Covid-19. Part of the film was shot by members of the tribe, placing us in the midst of the action.
The indigenous Uru-eu-wau-wau people have felt threatened since the 1980s, the first time anyone from the outside first entered their territory. They live in the rapidly disappearing Brazilian rainforest, where logging and farming are encroaching on the land. The tribe has no support from the government, as President Bolsonaro actually supports the deforestation. They have decided to defend themselves using new technology: drones monitor the felling of the rainforest, and a special media team has been assembled to broadcast their honest reports to the world. This proves to be crucial when Covid-19 starts to spread rapidly in Brazil, and the Uru-eu-wau-wau isolate themselves from the surrounding world in fear of the virus.
Your vote
About the film
Brazil, Denmark, USA
2022 / 83 min.
Director
Alex Pritz

Language
Portuguese, Tupi-Kawahiva
Subtitles

Director

Alex Pritz
2022 - The Territory
2019 - My Dear Kyrgyzstan
2017 - Parallel Lives
2016 - Blue Nile
Screenings
25. 3.


16:00 h
Praha: Světozor MS

28. 3.


20:30 h
Praha: Světozor VS

Discussion
Alex Pritz, director
Will Miller, producer
Gabriel Uchida, producer


31. 3.


20:30 h
Praha: Ponrepo

Discussion
František Kalenda, Faculty of Humanities - Charles University