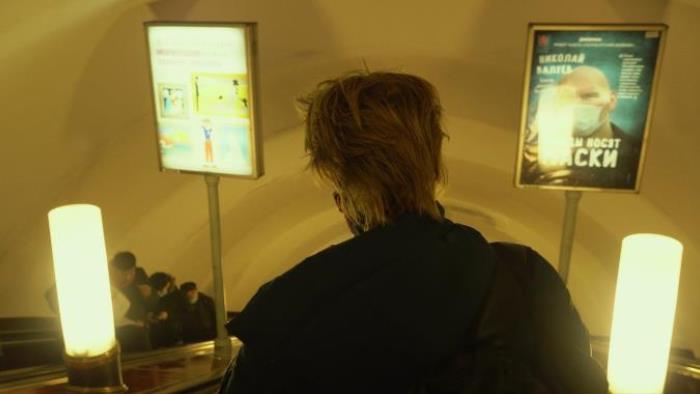 Sometimes we don't choose whether we become party to historical events. The life of an 18-year-old, whose identity remains concealed from the public, is turned upside down after she joins anti-government protests in her native Belarus.
The personal testimony of a young woman who has undergone interrogations, detention and ultimately the initially inconceivable departure from the country, presents the historical events in Lukashenko's Belarus in an intimate light. The threatened regime is fighting tooth and nail to remain in power, not hesitating to use violent repression against unarmed demonstrators and deeply marking the lives of all who oppose it. It is uncertain how long the regime's critics will remain free. Nonetheless, the battle for democracy and rule of law continues.
Impact
Belarus is considered the last surviving dictatorship in Europe. The protagonists of the film Voice, who took part in the protests after the presidential election know this first-hand. The easiest way to show empathy and solidarity with the Belarusian people is to sign a
petition
for a free Belarus. Add your own to more than 90,000 signatures!
Your vote
About the film
Belarus
2021 / 45 min.
Director
Nadzeya Zaitsava

Language
Belorussian, Russian
Subtitles
Czech, English
Director
Nadzeya Zaitsava
2021 - Voice
Screenings
25. 3.


20:30 h
Praha: Světozor VS

Film block

Discussion
Nadzeya Zaitsava, director
Ronan Hervouet, Professor of sociology at the University of Bordeaux and a member of the Centre Émile Durkheim


28. 3.


20:30 h
Praha: Atlas MS

Film block

Discussion
Kryscina Šyjanok, representative of the Belarusian NM in the Committee for NM ZHMP