The Law of Love
(Zákon lásky)
Talking about equality is one thing, respecting and defending it is another. The journey to the legalisation of equal marriage for all people in Czechia isn't over yet.
Barbora Chalupová, co-director of the successful Caught in the Net, tracks activists from We Are Fair as they strive towards a ground-breaking decision that would make Czechia the first former Eastern bloc country to institute "marriage for all". The film follows the society-wide debate, including Prague Pride, televised clashes and parliamentary discussions aimed at a crucial vote. Czechia likes to come across as a liberal, open country, where everyone at least tolerates everyone else, but a cursory glance below the surface shows a more complex, much less friendly, reality. A clash between the progressive and conservative parts of the populace is inevitable even here, and sometimes the proverbial "tolerance" doesn't cross the boundaries of mere statements.
Notice
The film will be shown only in the form of physical screening.

IMPACT
In December 2017, the
We Are Fair (Jsme fér) movement
began collecting signatures for a paper petition for marriage for all. In May 2018, the petition was signed by almost 70,000 people, but the draft amendment to the law has not yet been approved. The whole process of combating homophobia in the Czech Republic is documented in the film Law of Love. In 2020, the movement decided to continue the petition, this time online. Any signature and dissemination of the petition can potentially give it more weight in the eyes of members of parliament, who in the end did not vote to pass important amendments to the law during this electoral term. https://www.jsmefer.cz/onlinepetice‍
About the film
Director: Barbora Chalupová
Czech Republic
2021 | 77 min.
Language: Czech
Subtitles: Czech, English
In the case of outdoor and indoor screenings, the films are shown only with Czech subtitles.
World premiere
Category
Director
Barbora Chalupová
Filmography
2021 - The Law of Love
2020 - Caught in the Net
2019 - Czech journal: Real(e)state
2017 - Theory of Equality
2016 - Do zbraně!


Screenings
19. 05.

21:00
Liberec: Lidové sady Liberec

20. 05.

20:00
Ústí nad Labem: Veřejný sál Hraničář

20. 05.

20:30
Znojmo: Centrum Stará vodárna

20. 05.

20:30
Tábor: kafe a knihy Jednota

21. 05.

20:30
Praha: Kasárna Karlín

Discussion
Lucia Zachariášová, protagonist Jsme fér
Barbora Chalupová, director
Filip Milde, protagonist Jsme fér
Adéla Horáková, protagonist Jsme fér
Veronika Dočkalová, protagonist Jsme fér


23. 05.

21:00
Praha: Autokino Strahov

| | |
| --- | --- |
| Discussion | Czeslaw Walek, protagonist |

28. 05.

20:00
Opava: terasa Obecního domu

29. 05.

20:30
Uherské Hradiště: Letní kino Smetanovy sady

31. 05.

20:30
Brno: Kinostan v Lužánkách

01. 06.

19:00
Ostrava: Centrum Pant

04. 06.

19:30
Plzeň: Kavárna Your Time Café

04. 06.

20:30
Brno: Kavárna Trojka

06. 06.

21:00
Boskovice: Kino Panorama Boskovice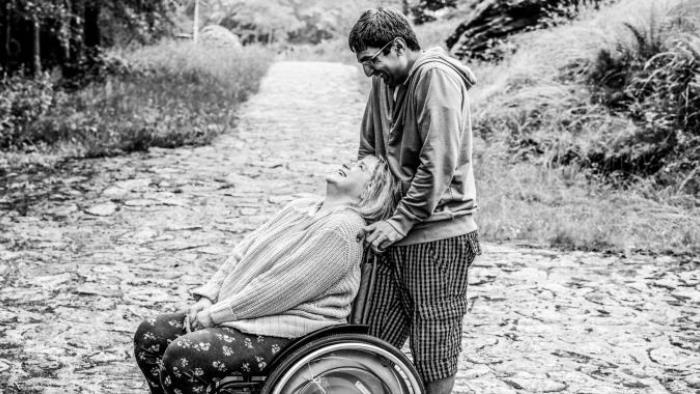 A longitudinal documentary tracking Zdenka and her Pakistani partner Tabish, who met playing the computer game Farmville and for 5 years lived their relationship chiefly online.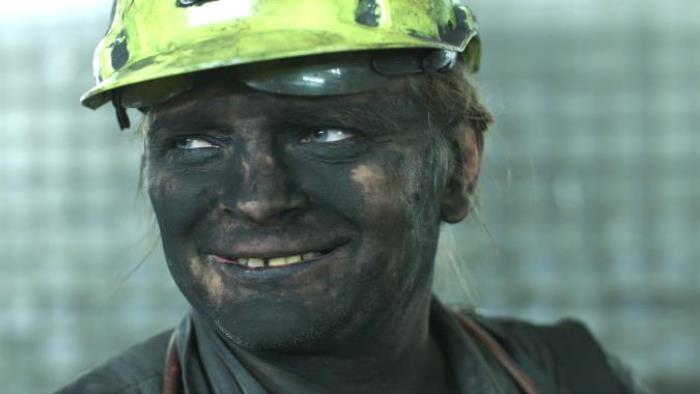 "From miner to programmer" reads a tempting headline, but does this idea have a chance of success? After 25 years underground, a laid-off worker seeks a new way of life.
Helena Třeštíková's new longitudinal documentary captures 16 years in the life of Anna, who, at the age of 46, starts to earn extra money as a streetwalker.
How is it possible to deal with people who are unable to secure their own housing? Czech politicians take opposing positions, and their conflict emerges in all its intensity.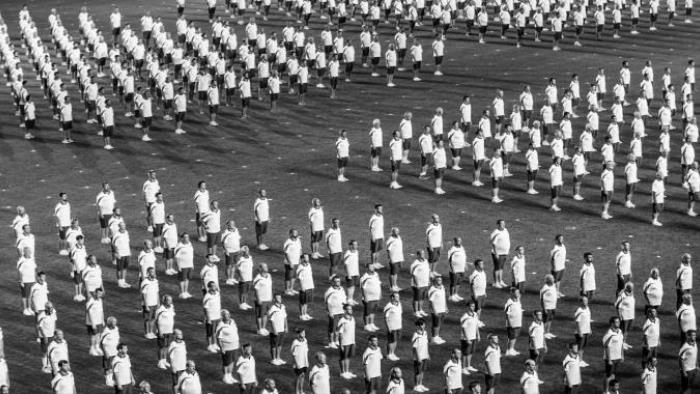 "One is nothing, unity is everything," says the anthem of Sokol, a movement that gathers thousands of people every 6 years in Prague to create an impressive mass performance. A human comedy about the society we live in today.
In this existential road comedy a Czech film crew travels to Poland to learn about the local faith in God. The successful characteristic style of the Klusák-Remunda filmmaking duo is obvious.
When the Soviet Union collapsed in 1991, it was home to nearly 300 million people – "Soviet people". Was it just a propaganda myth, or did "homo sovieticus" really exist? Is it now a thing of the past?
Talking about equality is one thing, respecting and defending it is another. The journey to the legalisation of equal marriage for all people in Czechia isn't over yet.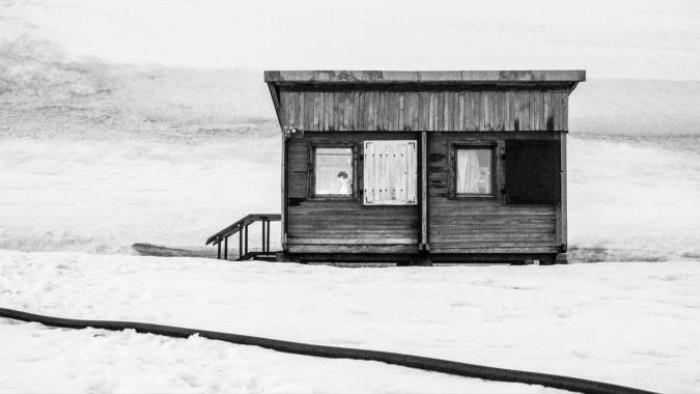 Slovak director Viera Čákanyová made her Antarctic video diary while shooting her award-winning film FREM. This powerful confession presents both environmental themes and some of her doubts about her actions.
Who was here first: wolf or human? The documentary follows the return of wolves to Czech forests and shows our conflicted relationship with nature through the story of a dispute between residents in a small village in the Broumov region.