Lost Home
(Stratený domov)
Young Slovak director Juraj Mravec witnessed the war in Iraq in close proximity to suffering and death. This experience became the basis for his film about war and male friendship.
Two Yezidi survivors of the Mount Sinjar genocide on the Iraqi-Syrian border. Two Slovak medics who save lives alongside the Iraqi army during the battle for Mosul. The first two long to leave for the safety of Europe, while the other two have left the safety of their European homes and voluntarily became involved in the war with Islamic State. The despair of Matej and Oliver when they fail to save a wounded child. The medical treatment provided to Islamists – warriors who cause the deaths of innocent people. The film is full of many such contrasts. The director shot the film himself, which made it possible to capture on camera many situations which a large film crew would never meet.
Impact
Oliver and Matej, the protagonists of the film
Lost Home
, head the organisation
Academy of Emergency Medicine
. They provide healthcare and training in places where there is armed conflict as well as in areas where access to medical assistance is difficult. You can support this organisation in the spirit of the motto of their campaign – #ONESECONDTOSAVEALIFE – on
the Academy's website.
International premiere
About the film
Director: Juraj Mravec
Slovakia
2019 | 75 min.
Language: Arabic, English, Kurdish, Slovak
Subtitles: English
Category
Director
Juraj Mravec
Festival guest on days
Mar 09 - Mar 11, 2020
Filmography
2019 - Lost Home
2016 - Peace to You All


Screenings
13. 09.

22:00
Atlas - Small Hall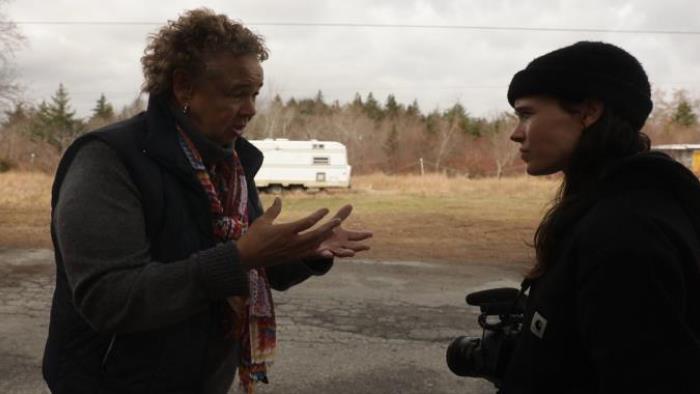 There's Something in the Water
Canadian actress Ellen Page sets out on a trip through her native province of Nova Scotia. The main trigger for the journey and making this film was the eponymous book by Ingrid Waldron, which draws attention to a new phenomenon: environmental racism.