Social media has become a new platform for showbusiness. Fans have their stars, stars have their managers – and managers hold the keys to their dreams coming true. One young person striving for this dream is 16-year-old Austyn.
Austyn wants to break free from his dull life in small town USA and break through on social media. His fan base consists mainly of preteen girls. For many of them, boys like Austyn are a virtual version of what they are missing in the real world: friends, family, soulmates. The documentary gently explores the world of teenagers and behind the scenes of the business that capitalises on it, like the Los Angeles manager Michael, whose job is to turn the potential of Austyn's character into a commercial product. The story of a candid attempt to pursue one's dream becomes a reflection on the different aspects of growing up in the age of internet profiles.
Czech premiere
About the film
Director: Liza Mandelup
USA
2019 | 93 min.
Language: English
Subtitles: (No Subtitles)
Category
Director
Liza Mandelup
Filmography
2019 - Jawline
2018 - Showpony
2016 - Sundown

Screenings
11. 09.

18:00
Bio OKO

17. 09.

21:00
Svetozor - Small Hall
Mating
A year in the lives of two millennials seen through their own eyes reveals this generation's habits: meeting via mobile apps, the form of their relationships, their sexual desires, and also their fears and anxieties.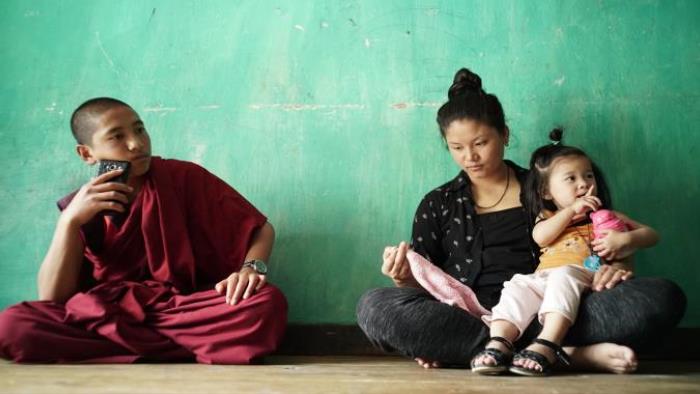 Sing Me a Song
What impact can digital technologies have on the integrity of the ancient spiritual tradition of Buddhism? A time-lapse portrait of a young monk from a monastery in a remote corner of the mountains of Bhutan explores one of the less discussed risks of the digital revolution.