The current development of domestic humanoid robots ever more convincingly meets our need to attribute human traits to advanced machines. At the same time, however, we know that they are only imitating us, because they are programmed.
Young Texan Chuck and Japanese senior Sakurai have one thing in common: they suffer from loneliness. Chuck hasn't started a family yet, Sakurai doesn't have much time for children or grandchildren. An unexpected addition is now entering their lives – a robot equipped with artificial intelligence to keep them company. A perfect woman and an eternal child will try to fill the emptiness. The resulting interactions take place on the boundary between comedy and oppression. Is finding closeness in a clumsy program unethical and desperate, or are the heroes of the documentary just a few years ahead of the rest of us? Will a relationship with perfect artificial intelligence be as valuable as with another human being?
Czech premiere
About the film
Director: Isa Willinger
Germany
2019 | 88 min.
Language: English, German, Italian, Japanese
Subtitles: English
Category
Director
Isa Willinger
Filmography
2019 - Hi, AI
2013 - Fort von allen Sonnen
2009 - Pornoprotokolle


Sales
Anja Dziersk
Rise And Shine World Sales
e-mail: info@riseandshine-berlin.de

Mating
A year in the lives of two millennials seen through their own eyes reveals this generation's habits: meeting via mobile apps, the form of their relationships, their sexual desires, and also their fears and anxieties.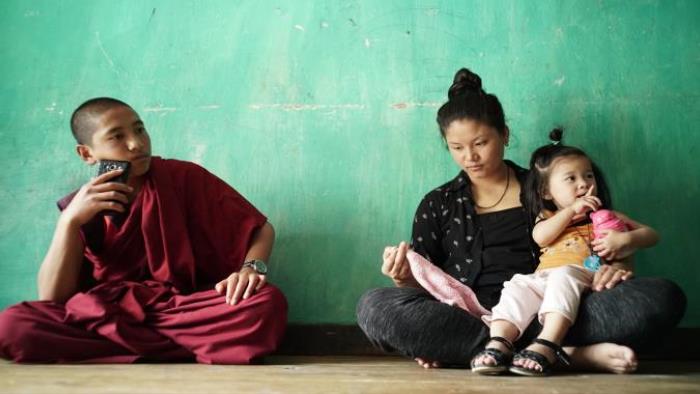 Sing Me a Song
What impact can digital technologies have on the integrity of the ancient spiritual tradition of Buddhism? A time-lapse portrait of a young monk from a monastery in a remote corner of the mountains of Bhutan explores one of the less discussed risks of the digital revolution.