A year in the lives of two millennials seen through their own eyes reveals this generation's habits: meeting via mobile apps, the form of their relationships, their sexual desires, and also their fears and anxieties.
Swedish director Lina Maria Mannheimer's latest project began with a simple idea: find some young people, give them cameras, and let them record their online interaction with peers for a year. An unexpected twist came at the very start when two of the individuals met in person, outside of a social network. Edvin and Naomi soon became a couple, but they quickly learned that the path to a happy relationship is complicated and filled with many pitfalls. During the film, they both face new feelings, discover their own sexuality, and try to find out what they expect from life, from work, and from their friends and partners. The film convincingly uses modern technology to capture the life and thoughts of the young generation. It provides an uncensored look at how people meet each other when all that is needed is to shift your finger right or left on a screen.
Czech premiere
About the film
Director: Lina Maria Mannheimer
Sweden, Denmark
2019 | 93 min.
Language: Swedish
Subtitles: English
Category
Director
Lina Maria Mannheimer
Filmography
2019 - Mating
2014 - La cérémonie
2010 - The Five Senses

Screenings
13. 09.

20:30
Atlas - Large Hall

17. 09.

16:00
Svetozor - Small Hall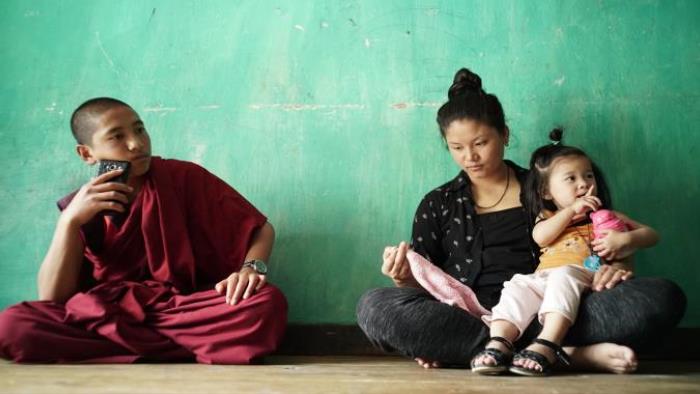 Sing Me a Song
What impact can digital technologies have on the integrity of the ancient spiritual tradition of Buddhism? A time-lapse portrait of a young monk from a monastery in a remote corner of the mountains of Bhutan explores one of the less discussed risks of the digital revolution.