The Self Portrait
(Selvportrett)
She is fascinated by human faces – but she hid her own for a long time. In an effort to stop time, Lene became enchanted by photography, but also the desire never to grow up and to have total control over her own body.
"I wanted to remain a child forever," says Norwegian artist Lene Marie Fossen. The tiny 28-year-old woman battling with anorexia has never physically gone through puberty. She stopped eating when she was ten years old. Since then, the disease has completely paralysed not only her body but also her thoughts. But her joy of life was awakened with a new passion: portrait photography. Hidden behind the lens, Lene captures the faces of Greek residents and children in refugee camps. Her collection of self-portraits has made her one of the world's leading photographers. She receives offers for her own shows, interviews, TV appearances. The more attention she gets, the more her illness dominates her. The film is an intimate journey into the life of a young woman who wants the world to remember her as an important photographer, not as a patient with an eating disorder.
Czech premiere
About the film
Director: Espen Wallin, Margreth Olin, Katja Høgseth
Norway
2020 | 80 min.
Language: Norwegian
Subtitles: English
Category
Director
Margreth Olin
Filmography
2020 - The Self Portrait
2017 - Barndom
2016 - Mannen fra Snåsa
2012 - De andre

Katja Høgseth
Filmography
2020 - The Self Portrait
2018 - Fengslet og forlatt

Espen Wallin
Festival guest on days
Mar 06 - Mar 10, 2020
Filmography
2020 - The Self Portrait

Screenings
12. 09.

20:30
Bio OKO

17. 09.

15:30
Svetozor - Large Hall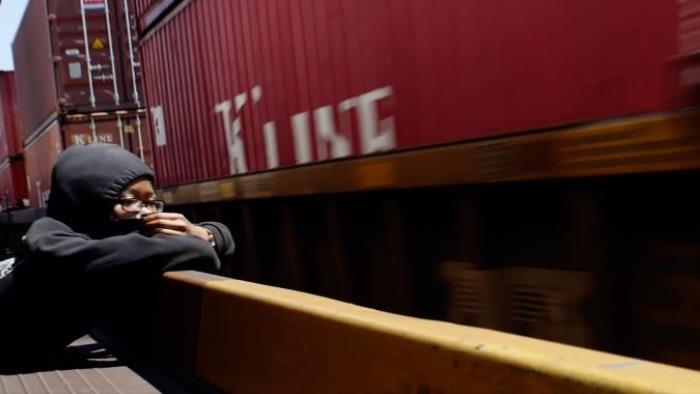 This Train I Ride
Riding freight trains as a nomadic lifestyle, a negation of contemporary society or an escape from the family. Against the background of the passing landscape, the documentary presents a portrait of women who have completely fallen into this (in)dependence.