The Forbidden Strings
(تارهای ممنوعه)
Four Afghan immigrants living in the Iranian metropolis dream of becoming rock stars. Now they face a great challenge – their first public concert.
Akbar, Hakim, Mohammad and Suri descend from Afghan immigrants. In daytime they work in their parents' small workshops, but evenings they escape to the rehearsal room where they blend their dreams and daily frustrations into rock ballads. After months of practising, they finally have the chance to perform before people – in Afghanistan, the country of their parents where they have never been. The young band gradually passes through a range of strong feelings: joy, anticipation, fear, the battle for their own acceptance, and their families' fear for their safety. With the story of the band as an example, the film offers an uncommon view of the life of immigrants in the Middle East.
Czech premiere
About the film
Director: Hasan Noori
Afghanistan, Iran, Qatar
2019 | 72 min.
Language: Persian
Subtitles: English
Category
Director
Hasan Noori
Filmography
2019 - The Forbidden Strings

Transnistra
A poetic film about a group of young people in Transnistria, whose adolescence and future lives are shaped by the environment in their native country, which is facing social, political, and economic problems.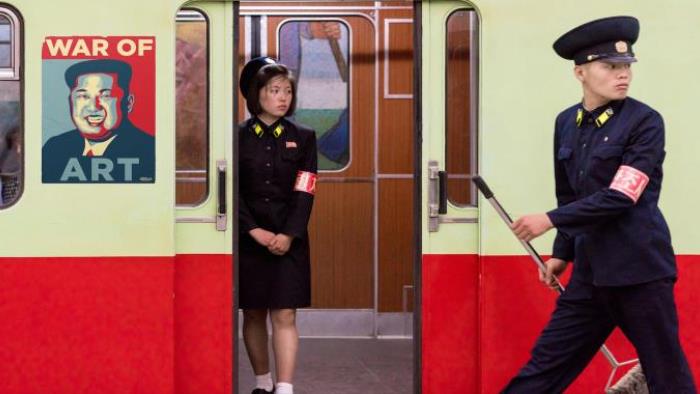 War of Art
Do Europeans have a way to artistically enrich North Koreans? And vice versa? The film presents a clash of two views of art and its different roles in society.