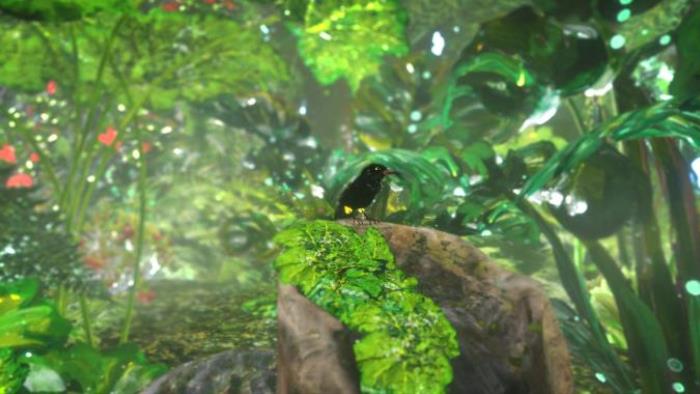 In the Kauai jungle, a 1985 sound recording is revived by means of VR, when a researcher sets out to search for a single feathered singer named ʻōʻō.
In the middle of the jungle a unique encounter takes place with the last representative of a species, the bird ʻōʻō. An interactive hen party allows the viewer to briefly experience the situation of a dying species. What it means to be really the last. How are we to say goodbye to an animal involuntarily sentenced to solitude? The end of a species or a "virtual moment of extinction" was created in collaboration with the virtual team of The Guardian, and was successfully featured at the Thessaloniki Documentary Film Festival, where it was awarded the main VR prize, as well as at the Festival du nouveau cinéma Montreal, where it won a special award.
Virtual Reality at One World
A viewer with a ticket can try at least two projects within one hour. If more time is available, they can even try more projects. Every viewer sets the exact time of their arrival at the exhibit in the booking system. If a visitor does not arrive in time, their place may be given to other guests. Upon arrival at the exhibit, each visitor can book one project for which he or she will have priority access. We therefore recommend that those interested in a particular project come at least 15 minutes before the start of the time slot they have purchased. *WE WOULD LIKE TO INFORM VISITORS THAT THE INSTALLATION IS NOT SUITABLE FOR THOSE WITH ALLERGIES DUE TO THE DECORATION ON THE FESTIVAL PREMISES*
About the film
Director: Michelle and Uri Kranot, Lucy Greenwell
Denmark, UK
2018 | 10 min.
Language: English
Subtitles: (No Subtitles)
Category
Director
Michelle and Uri Kranot
Lucy Greenwell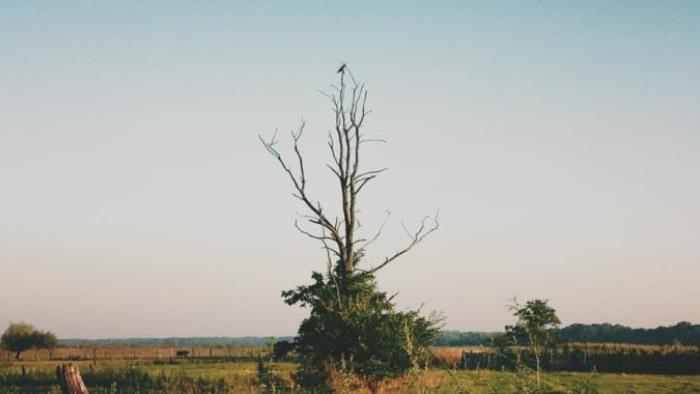 The Wetland
What does it look like in the remote marshy part of Romania, where the sound of a motorcycle is reassuring? An atmospheric portrait of a place facing depopulation.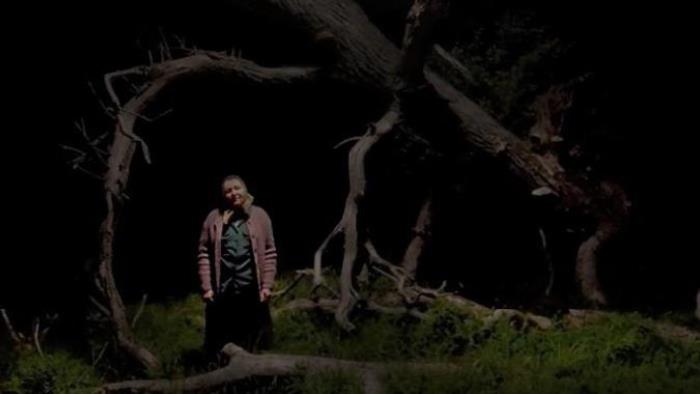 Whispers
A reflective portrait of a medicine woman on the Ukrainian-Polish border who combines Christian practices with traditional paganism and lets nature itself speak.