Face the Music in Kazakhstan
(Петь свои песни/Men Sen Emes)
The Kazakh band Ninety One stirred up the conservative waters of the local music scene and the strictly hierarchical society. Although the musicians wearing makeup, earrings and dyed hair enchanted tens of thousands of fans, in their home country they are facing waves of hatred, concert cancellations, and threats.
The band breaks the stereotypes Kazakh traditionalists and appeals to those who do not want to be told how to live. With their original style and effort to redefine contemporary Kazakh pop music, they are rousing the open opposition of the mainstream public. Almata native Katerina Suvorova's new film shows that being a Ninety One fan is becoming a way to express a desire for greater openness, tolerance, and a truly free Kazakhstan in what is an unfree country. What price are the band willing to pay for this?
European premiere
About the film
Director: Katerina Suvorova
Kazakhstan
2019 | 75 min.
Language: Kazakh, Russian
Subtitles: English
Category
Director
Katerina Suvorova
Filmography
2019 - Face the Music in Kazakhstan
2015 - Sea Tomorrow
2014 - MEDIANSTAN

Transnistra
A poetic film about a group of young people in Transnistria, whose adolescence and future lives are shaped by the environment in their native country, which is facing social, political, and economic problems.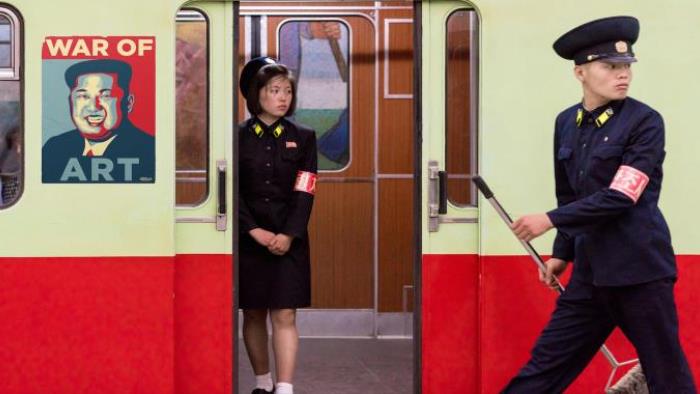 War of Art
Do Europeans have a way to artistically enrich North Koreans? And vice versa? The film presents a clash of two views of art and its different roles in society.