After years under siege, the Syrian city of Aleppo has turned into a ghost town. It is the backdrop for a dramatic story of a filmmaker capturing the course of a never-ending conflict as a testimony for her new-born daughter Sama.
For five years, during which the people of Aleppo dreamed of a free life while being subjected to daily bombing, local journalist and filmmaker Waad al-Khateab filmed the situation, from the protests in 2011 to the outbreak of the worst civil war of our time. With camera always in hand, she married a doctor and give birth to a daughter, to whom the film is dedicated, as a diary that can answer the burning question of why she had to experience the first years of her life amid the everyday horror of war and omnipresent death.
Impact
Some Syrian towns are still suffering from airstrikes carried out by more than one army at once, and medical personnel are facing an unimaginably difficult situation. Thanks to the
Action For Sama
campaign you can contribute towards helping the doctors and their teams who continue to save lives in the war-ravaged country. What's even easier than a financial contribution? Show your support on social networks – take a photo of yourself with the hashtag
#StopBombingHospitals
and add
@ActionForSama
and
@ForSamaFilm
to your photos.
Czech premiere
About the film
Director: Waad Al-Kateab, Edward Watts
UK, USA, Syria
2019 | 95 min.
Language: Arabic
Subtitles: Czech, English
Category
Director
Waad Al-Kateab
Filmography
2019 - For Sama

Edward Watts
Filmography
2019 - For Sama

Screenings
13. 09.

17:00
Kasárna Karlín

| | |
| --- | --- |
| Discussion | Pavlína Milionová, |

19. 09.

15:00
Evald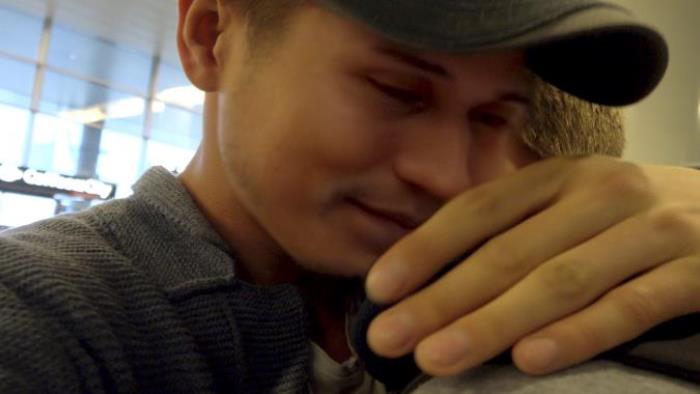 Welcome to Chechnya
In Chechnya, homosexuality is a disgrace – for the individual and their family. Those who have escaped now have the chance to tell their story.