When the law isn't enough - The Sea-Watch 3 case
12. 03. 19:00h
Kino 35, Štěpánská 35, Prague 1
Moderátoři": "Linda Bartošová, Czech TV
The migration crisis may have long disappeared from front page headlines, but the reasons forcing the inhabitants of Africa and the Middle East to set out on the difficult journey to Europe have not, and refugees continue to sail across the Mediterranean, many of them dying along the way. Many times, the gap in interpersonal solidarity is not filled by national governments but by volunteers and non-profit organisations who help migrants. One of these organisations is Sea-Watch, which has been operating since 2014.
What is the actual situation in the Mediterranean? What challenges do volunteers face in this region? What can we do to ensure that there are no more humanitarian crises in the future and that Europe is able to handle these situations?
The debate follows the screening of the film and is only accessible with a valid ticket. The ticket can be purchased online at the cinema website.
The discussion will be simultaneously interpreted into Czech.
ACCOMPANYING EVENT TO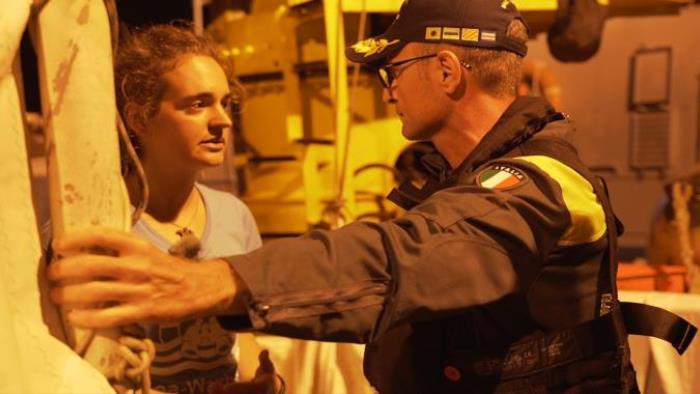 The crew of Sea-Watch 3, led by her captain, Carola Rackete, rescued more than forty refugees from drowning in the Mediterranean. A few days later, they were facing another dismal situation as one European harbour after another refused to let them cast anchor.