Hongkong in a whirlwind of protests
Guests: Amon Yiu Yeuk-wa
07. 03. 19:00h
Kino 35, Štěpánská 35, Prague 1
Moderátoři": "Vojtěch Boháč, Voxpot
A new wave of protests in Hong Kong was triggered by a draft law intended to strengthen the influence of mainland China, which is the official administrator of this territory. More than a million people from various segments of society regularly set out for the streets but an important role was once again played by students, as was the case during the Umbrella Revolution in 2014.

Where do the roots of the discontent lie? What is the current situation? What developments can be expected in Hong Kong in the future?

Amon Yiu is a member of the Demosistō political movement, which was started by a group of students active in the Umbrella Revolution. In addition to political activism, Amon is interested in the history of Hong Kong and international relations. He is also actively involved in community life.

The discussion will be simultaneously interpreted into Czech.
The debate follows the screening of the film and is only accessible with a valid ticket. The ticket can be purchased at the
cinema website
.
ACCOMPANYING EVENT TO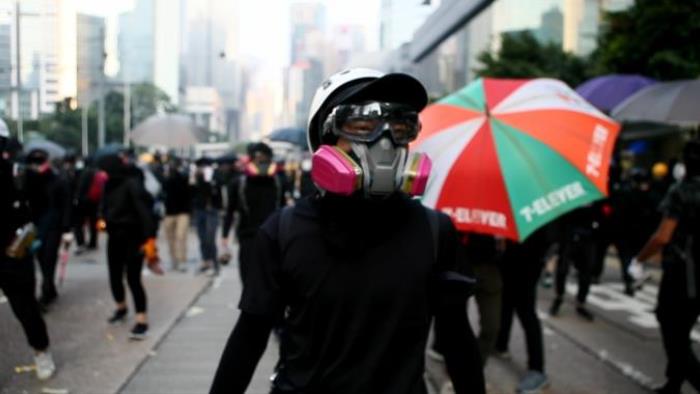 In the first half of 2019, Hong Kong took to the streets. Over the subsequent weeks and months, this gesture of peaceful civil protest has become an act of desperate defiance against escalating repression.