Orbán's Hungary: The end of democracy in Central Europe?
15. 03. 19:00h
Kino 35, Štěpánská 35, Prague 1
Host: Tomáš Brolík, Respekt magazine
The current political situation in Hungary is often interpreted as a grave warning for the rest of Central Europe. But do we really know how and why Hungary has become an "illiberal democracy" and climbed to the brink of authoritarianism.
Anthropologist, political scientist and a co-founder of the Humgarian gren party LMP, Krisóf Szombati has analyzed this process and will speak about it during the debate. Szombati's research focuses on right-wing politics and connections to mainstream politics. He was a visiting professor at Columbia University and his book "The revolt of the provinces: Anti-Gypsyism and Right-Wing Politics in Hungary" came out last year.
The talk and debate will be interpreted into Czech.
Guest
Kristóf Szombati
Dmitry Muratov (born 30 October 1961 in Kuybyshev) is the former editor-in-chief of the Russian newspaper Novaya Gazeta. He edited the newspaper between 1995 and 2017.[1] The Novaya Gazeta has been called "the only truly critical newspaper with national influence in Russia today" by the Committee to Protect Journalists.
ACCOMPANYING EVENT TO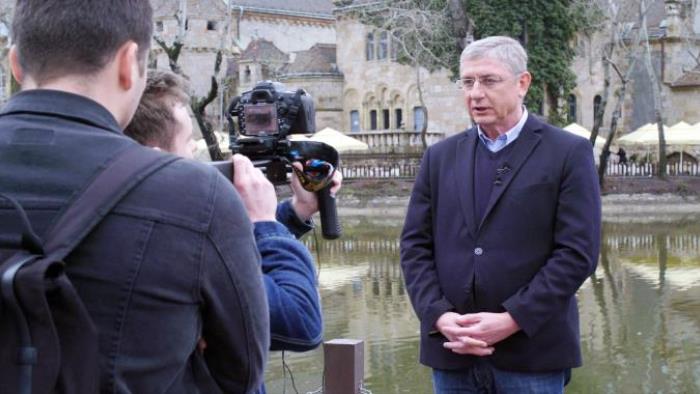 A look at two very different pre-election campaigns in Hungary in 2018. The government side of Fidesz bet everything on one card: fear. What can opposition coalition representative Ferenc Gyurcsány offer?