Russia today and independent media
08. 03. 19:00h
Kino 35, Štěpánská 35, Prague 1
Host: Šimon Pánek, director of People in Need
Former Editor-in-chief of one of the few independent media outlets still left in Russia, the investigative newspaper "Novaya Gazeta", Dmitry Muratov has been a witness to more than twenty years of tumultuous social and political changes in post-Soviet Russia. Since 2001, six of his colleagues, Gazeta reporters and activists, have paid with their lives for criticizing the Kremlin. Muratov has been awarded France's Legion of Order for his work and accepted the Freedom of Speech and Expression Award in 2010 for Novaya Gazeta. He will speak about what it's like to do investigative journalism under constant scrutiny and potential threat from the state.
The talk and debate will be in Russian, with simultaneous translation into English and Czech.
Guest
Dmitry Muratov 
Dmitry Muratov (born 30 October 1961 in Kuybyshev) is the former editor-in-chief of the Russian newspaper Novaya Gazeta. He edited the newspaper between 1995 and 2017.[1] The Novaya Gazeta has been called "the only truly critical newspaper with national influence in Russia today" by the Committee to Protect Journalists.
ACCOMPANYING EVENT TO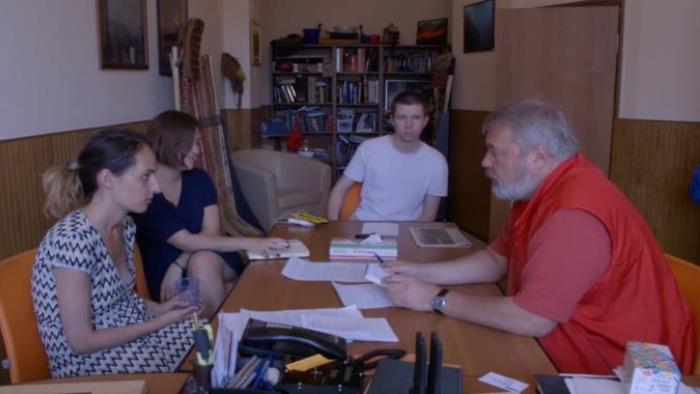 Is it even possible to engage in independent journalism in Russia? Yes, but those who do so must be prepared to pay a high price. A look behind the scenes of Novaya Gazeta, one of the largest independent newspapers in Russia.