Equality before the law for people with disabilities: Reality or illusion?
07. 03. 19:00h
Kino 35, Štěpánská 35, Prague 1
Host: Mariana Kopecká, Czech TV
The way a society treats those who are different is a restatement to its development and maturity. This concerns not only the place occupied by ethnic minorities, but also people with various disabilities or barriers.
A lawyer and activist for the rights of deaf people in the United States, Talila Lewis currently also focuses on deaf wrongful conviction cases and discrimination against people with disabilities within the American legal system. Talila co-founded and serves as the volunteer director of Helping Educate to Advance the Rights of Deaf communities (HEARD) non-profit, and was recognized as a White House Champion of Change under the Obama administration.
The talk and debate will be interpreted into Czech and Czech sign language.
Guest
Talila A. Lewis
Dmitry Muratov (born 30 October 1961 in Kuybyshev) is the former editor-in-chief of the Russian newspaper Novaya Gazeta. He edited the newspaper between 1995 and 2017.[1] The Novaya Gazeta has been called "the only truly critical newspaper with national influence in Russia today" by the Committee to Protect Journalists.
ACCOMPANYING EVENT TO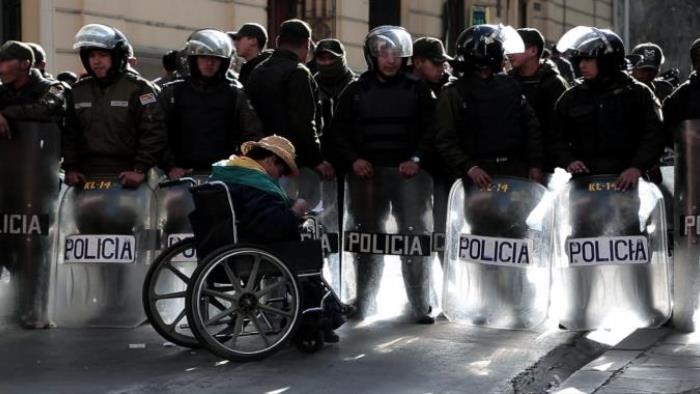 People with disabilities are viewed as second-class citizens in Bolivia. A peaceful protest by a group of wheelchair users turns into a battle when police use tear gas and water cannons against them.