Czech premiere
Dancing With Le Pen
Dancing With Le Pen
Nora Mandray
France, USA | 2018 | 22 min.
Language: French
Filmy jsou promítány v českém znění
nebo s českými titulky
What has led French voters to support a far-right party? This film tracks the rise of the National Front led by the Le Pen family through the eyes of its voters.
Controversial politician Jean-Marie Le Pen established the National Front in 1972 as a nationalist party, which has always united various groups of radicals, xenophobes, and racists. The party did not become mainstream until it was taken over by his daughter, Marine Le Pen, in 2011. During the last presidential election, Le Pen received over 30% of the votes. This film tracks the course of the election through the eyes of 3 of the party's supporters, whose testimony is supplemented by archive materials summarizing the party's development.
Director
Nora Mandray
Filmography
2019 - A Dog In My Cell
2018 - Dancing with Le Pen
2015 - 48217 Mesh
2015 - Lucid Dreams
2014 -True Wheel
2013 - 3 Acres in Detroit
Sales
June Jennings
Field of Vision
e-mail: june@fieldofvision.org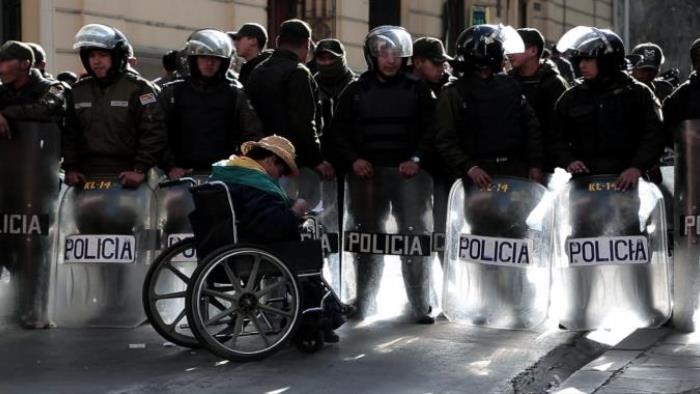 The Fight
People with disabilities are viewed as second-class citizens in Bolivia. A peaceful protest by a group of wheelchair users turns into a battle when police use tear gas and water cannons against them.