Czech premiere
A Northern Soul
A Northern Soul
Sean McAllister
UK | 2018 | 74 min.
Language:
Filmy jsou promítány v českém znění
nebo s českými titulky
After shooting his last film in Syria, famous British filmmaker Sean McAllister turned his attention to his home town of Hull to tell the story of someone who, despite living on the edge, believes there is a purpose to helping improve the lives of others.
Steve loves hip hop and his daughter, whom he sees only once in a while. As a warehouse worker he spends his days carrying out a monotonous job without any hope of improvement and barely gets by on his paycheck. When Hull is chosen as the UK City of Culture 2017 Steve has the opportunity to create an original recording studio using trucks. For some local disadvantaged children it is a chance to experience success through rap and to attract the attention of those around. The director approaches the protagonist, whose life and existential problems are like those faced by thousands of others, with empathy and uses the film to openly reflect even on his own life.
Impact
In A Northern Soul blue-collar worker Steve Arnott launches his passion project Beats Bus. He drives a bus around local schools and does hip-hop workshops for schoolchildren in disadvantaged localities. In the film we see how much these activities can benefit kids. You can support Steve's Beats Bus at https://uk.gofundme.com/hullbeatsbus
Director
Sean McAllister
Filmography
2018 - A Northern Soul
2015 - A Syrian Love Story
2012 - The Reluctant Revolutionary
2008 - Japan: A Story of Love and Hate
2000 - Settlers
Sales
Elhum Shakerifar

e-mail: nia.childs87@gmail.com

The Good Change: Poles Apart
In recent years the political tension in Poland has been escalating unprecedentedly. This film presents the dramatic developments through the eyes of 2 women on opposite sides of the political barricade.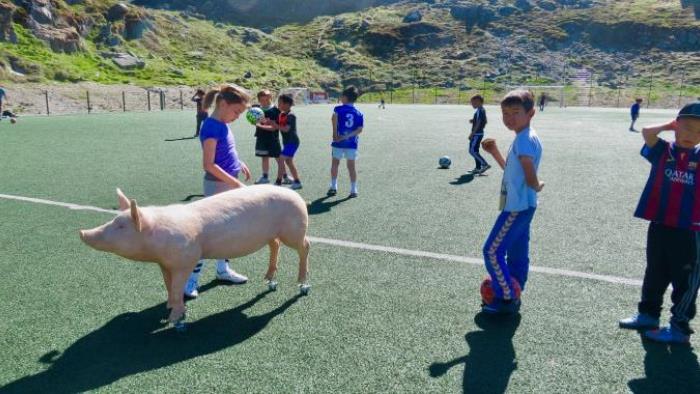 The Raven and the Seagull
History and present, facts and myths, authenticity and stylisation – the film presents the peculiar inhabitants of the largest island of the world in imaginative contrasts and with subtle humour.