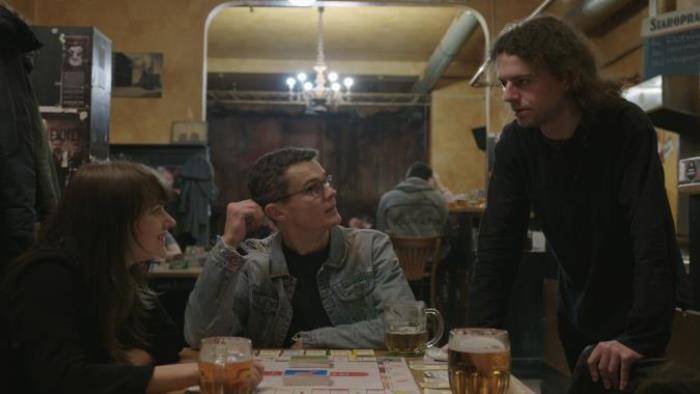 World premiere
Real(e)state
Český žurnál: Reality

Czech Republic | 2019 | 70 min.
Language: Czech
Filmy jsou promítány v českém znění
nebo s českými titulky
The board game Real(e)state, as played by some siblings at the Dejvice Railway Pub, is like a game of Russian roulette. The players experience for themselves how the housing market works in the real world and reveal the heartless reality in Czechia.
The subtitle of this documentary about the housing market crisis, made as part of the Czech Journal series, says it all: "A stylized journey to find one's own housing as seen through the eyes of one generation." Real estate prices are too high and chiefly the young and those on a low income can't afford them. Stricter mortgage rules also play a role, as do a lack of projects for new housing and the long building permit process. Alternatives, such as flat sharing and short-term rentals, have pitfalls. The dice in this real game have been cast: inaccessible housing is becoming a crisis and the unavailability of flats a significant society-wide topic.
Director
Sales
Filip Remunda
Hypermarket Film
e-mail: filip@remunda.com